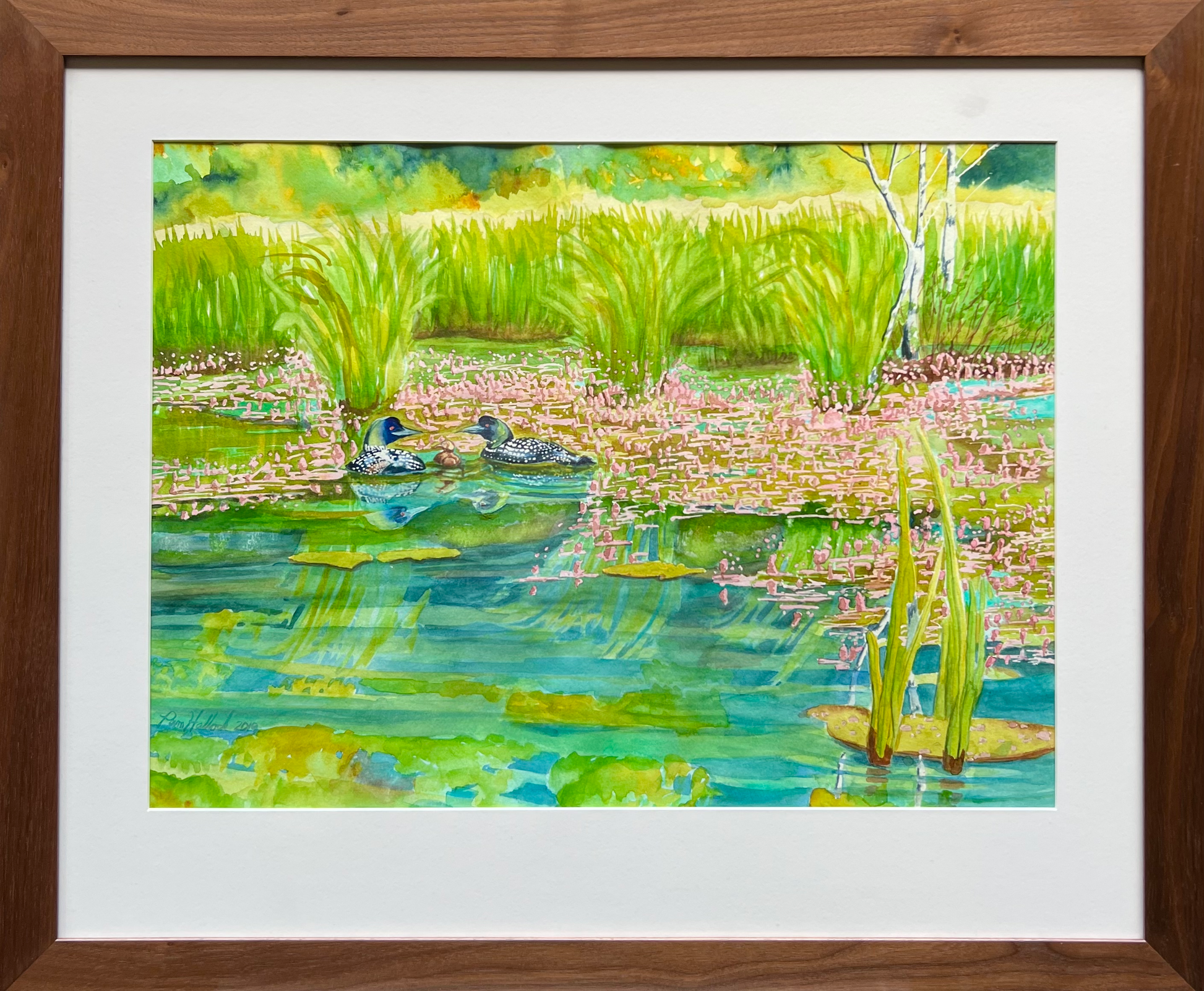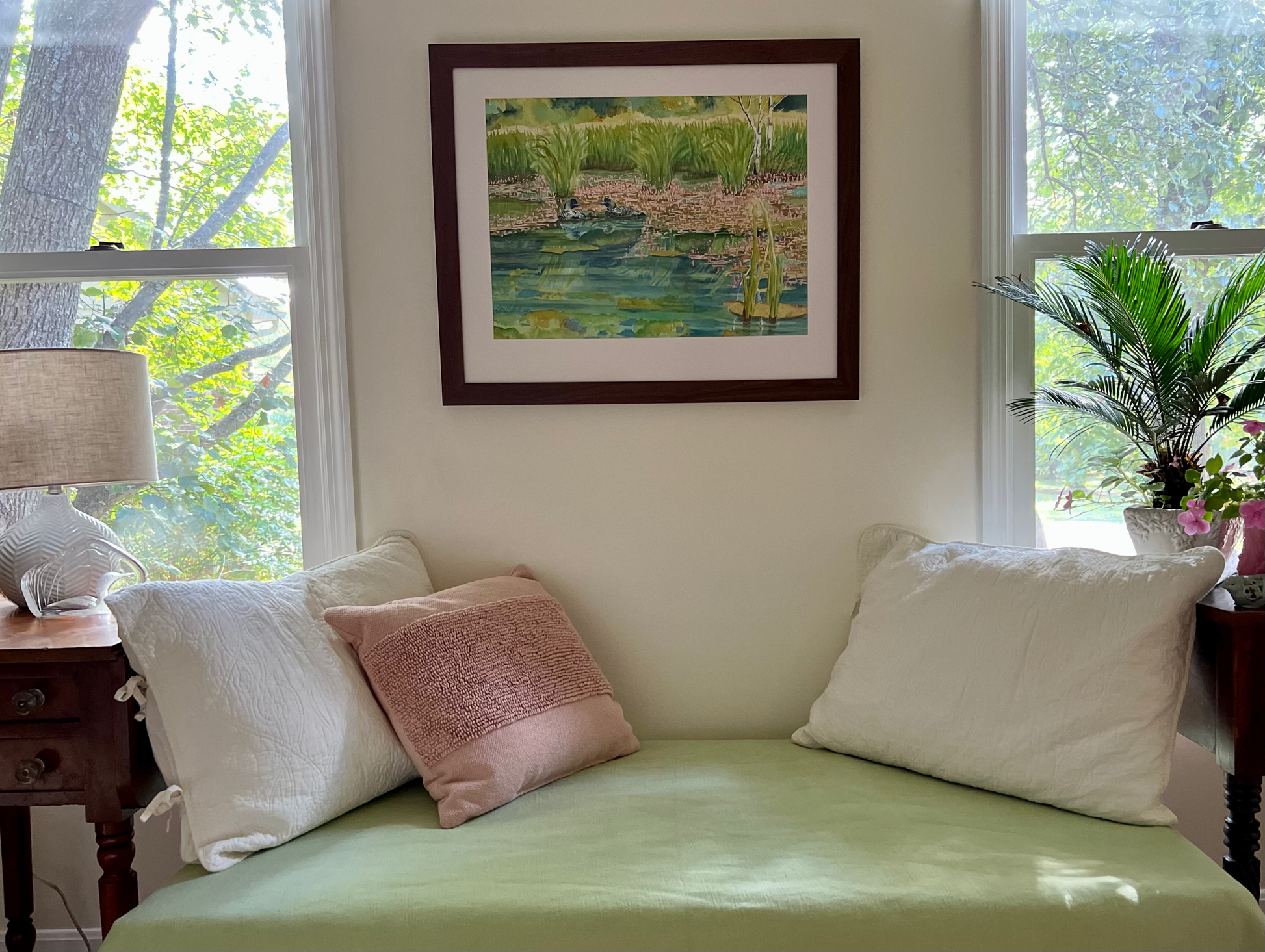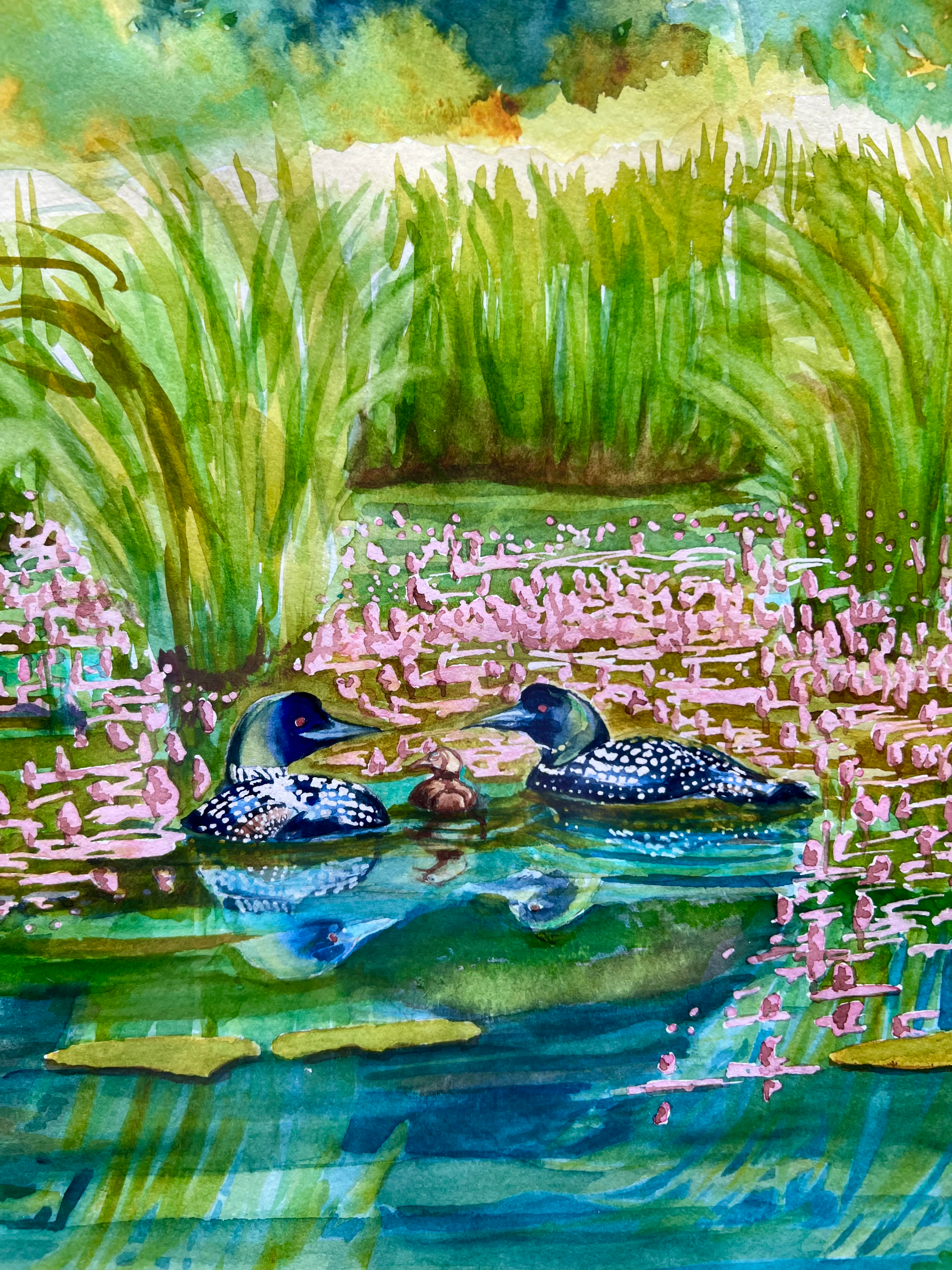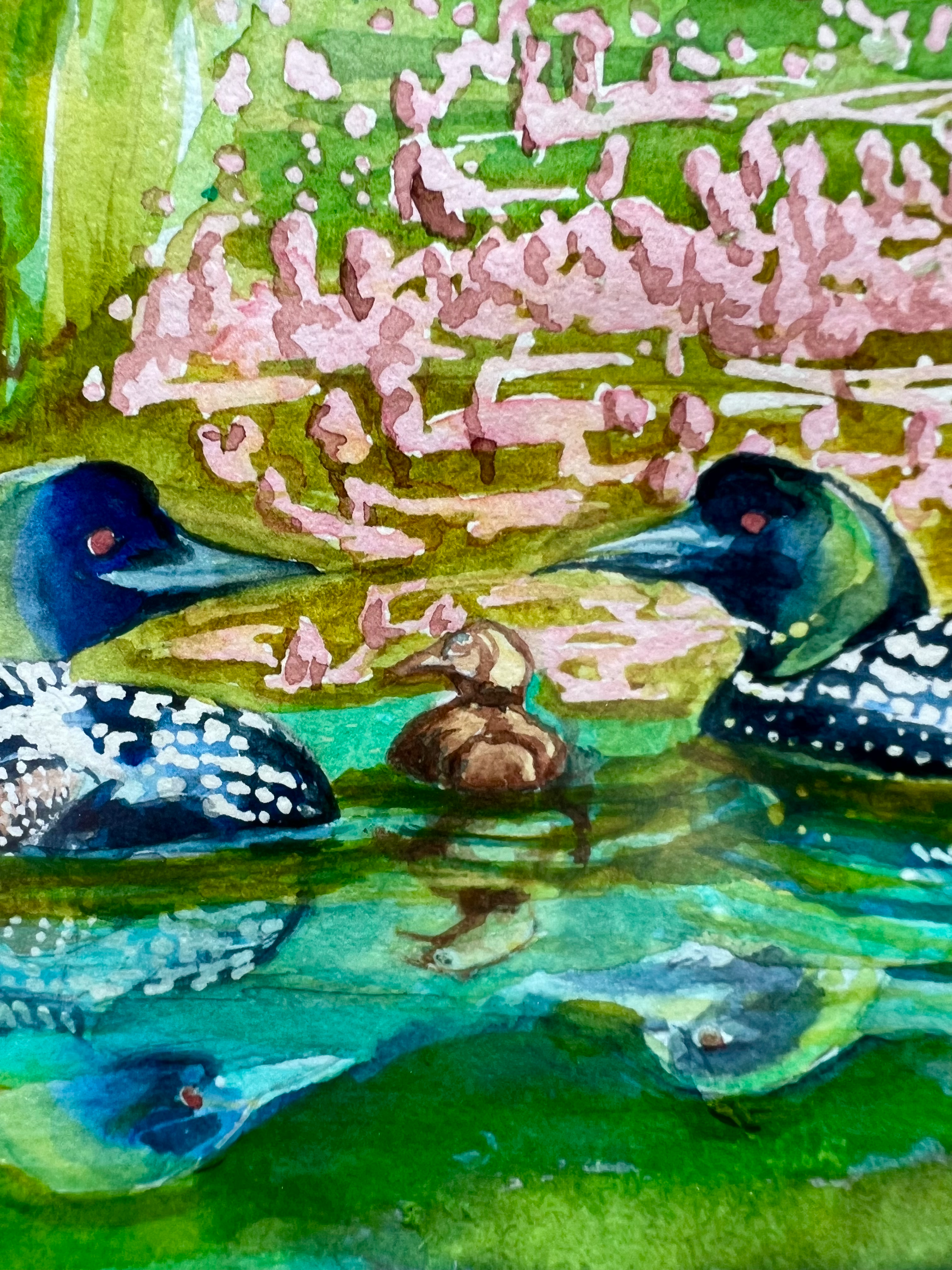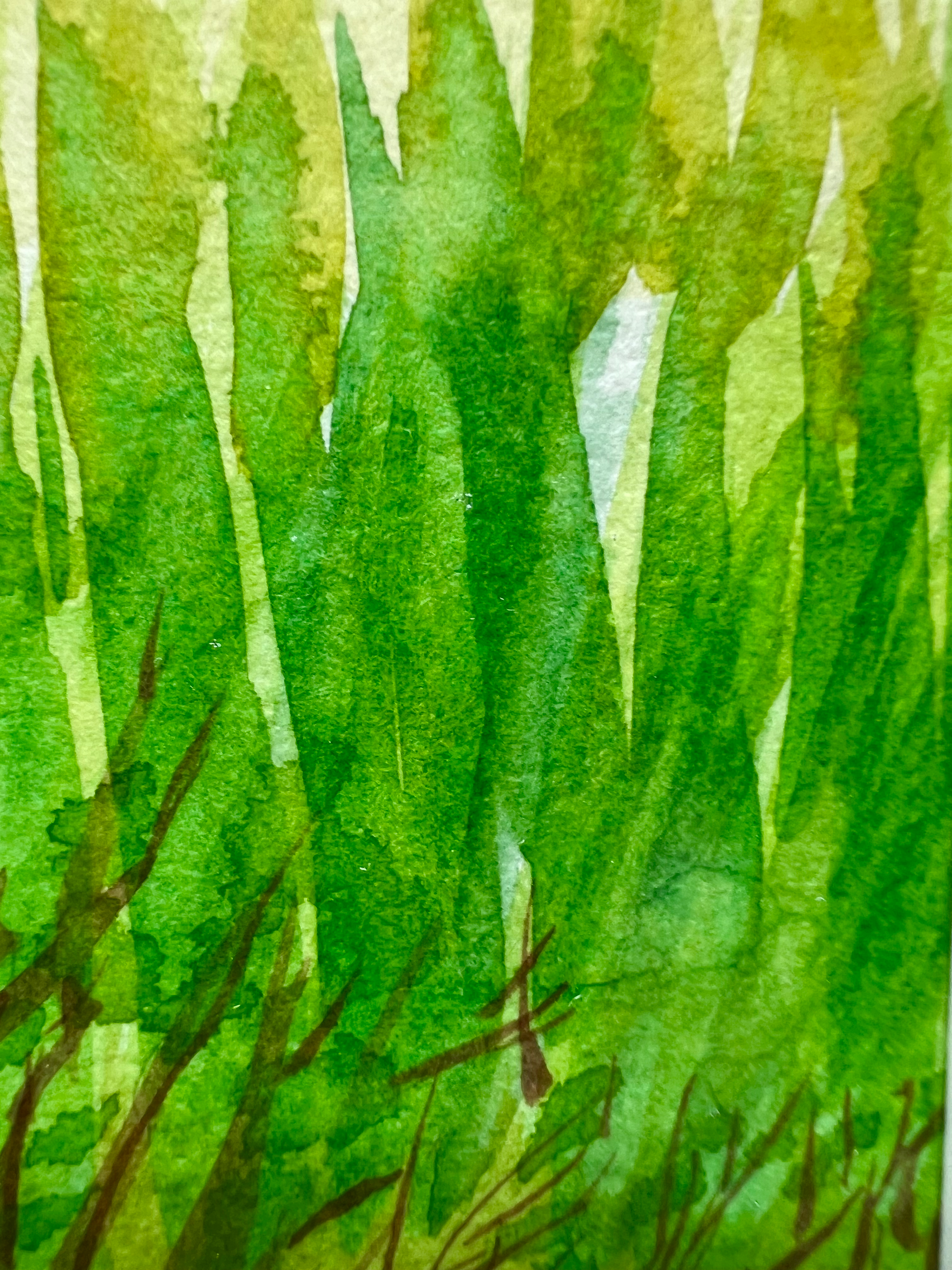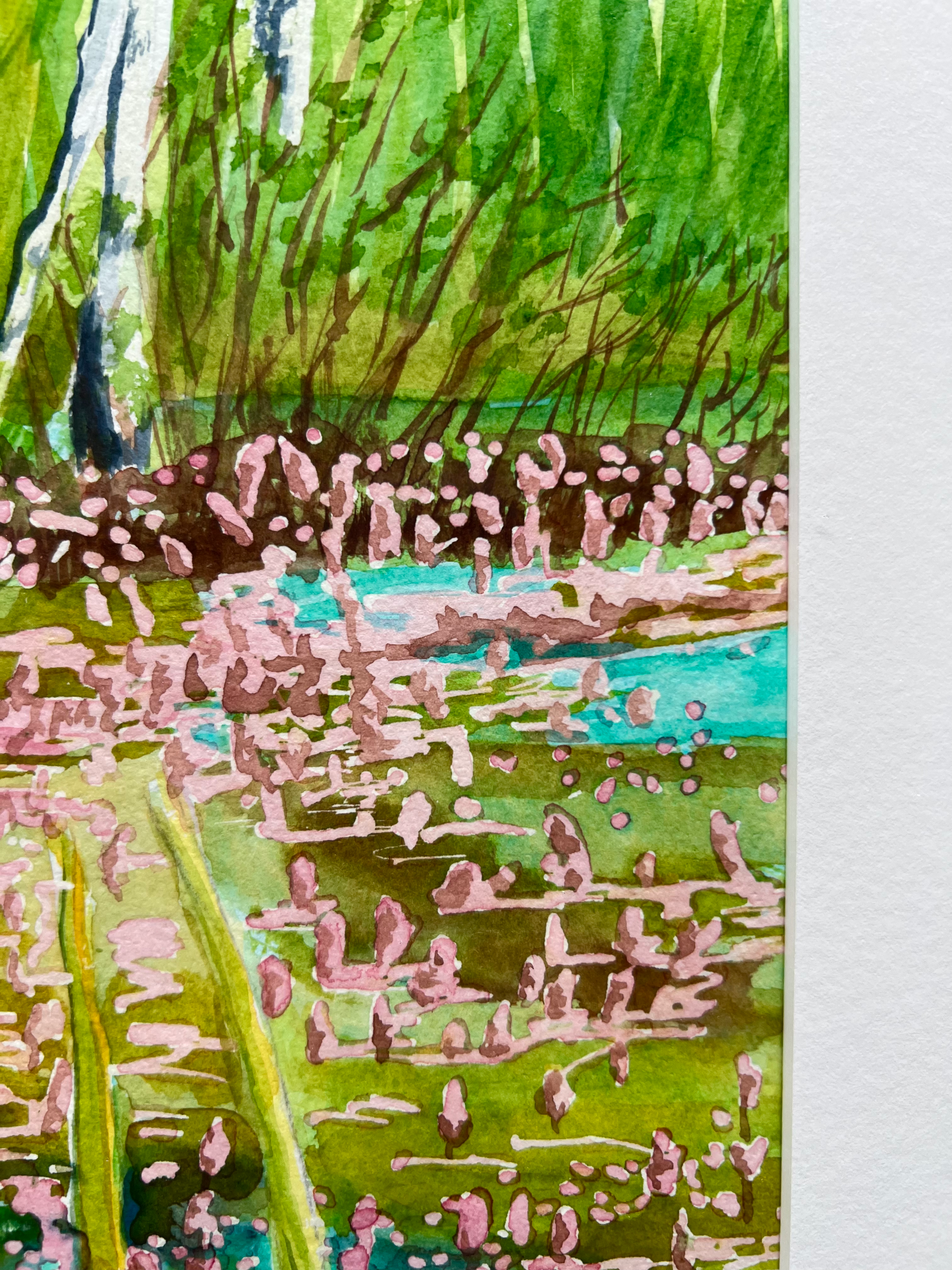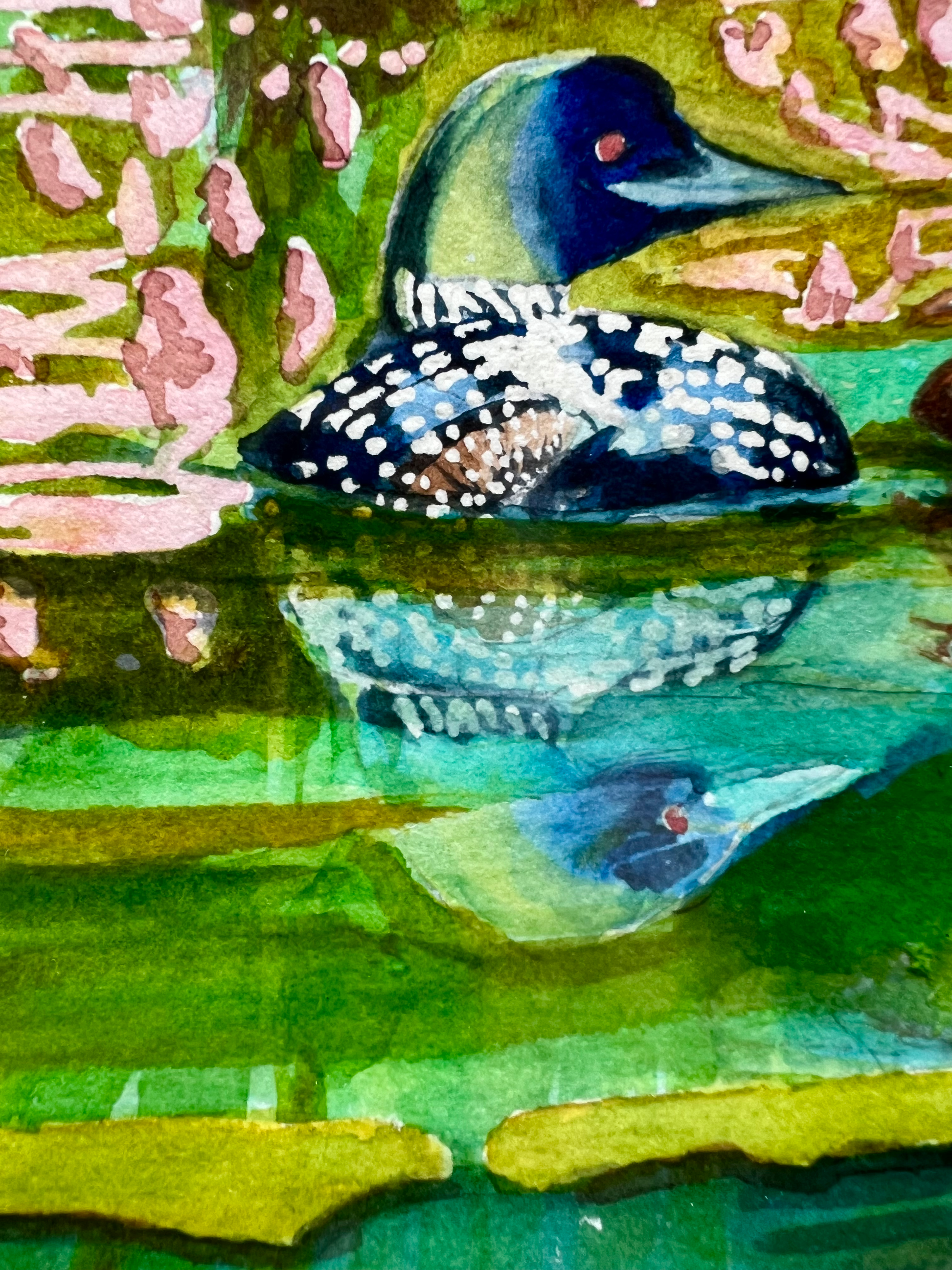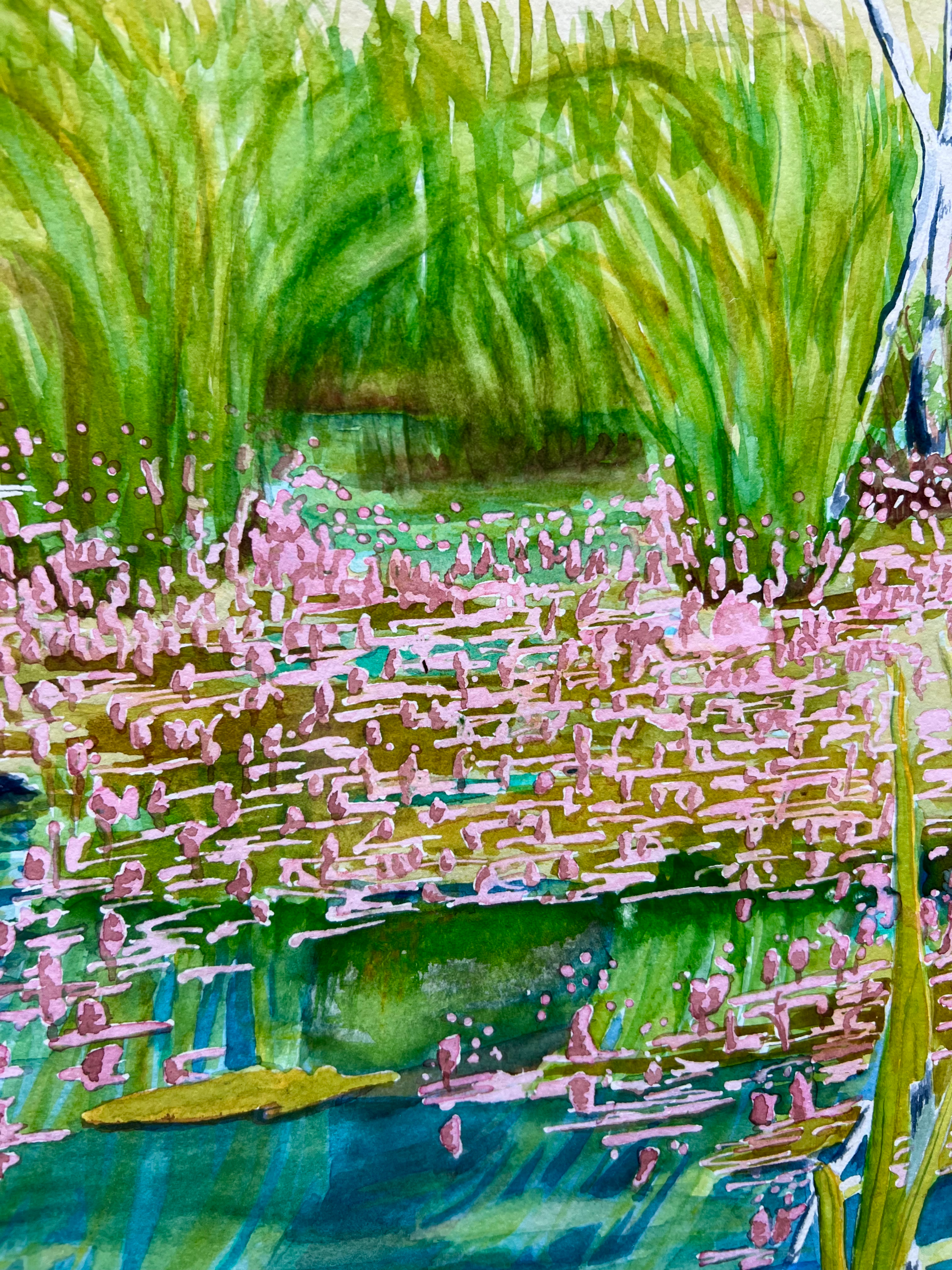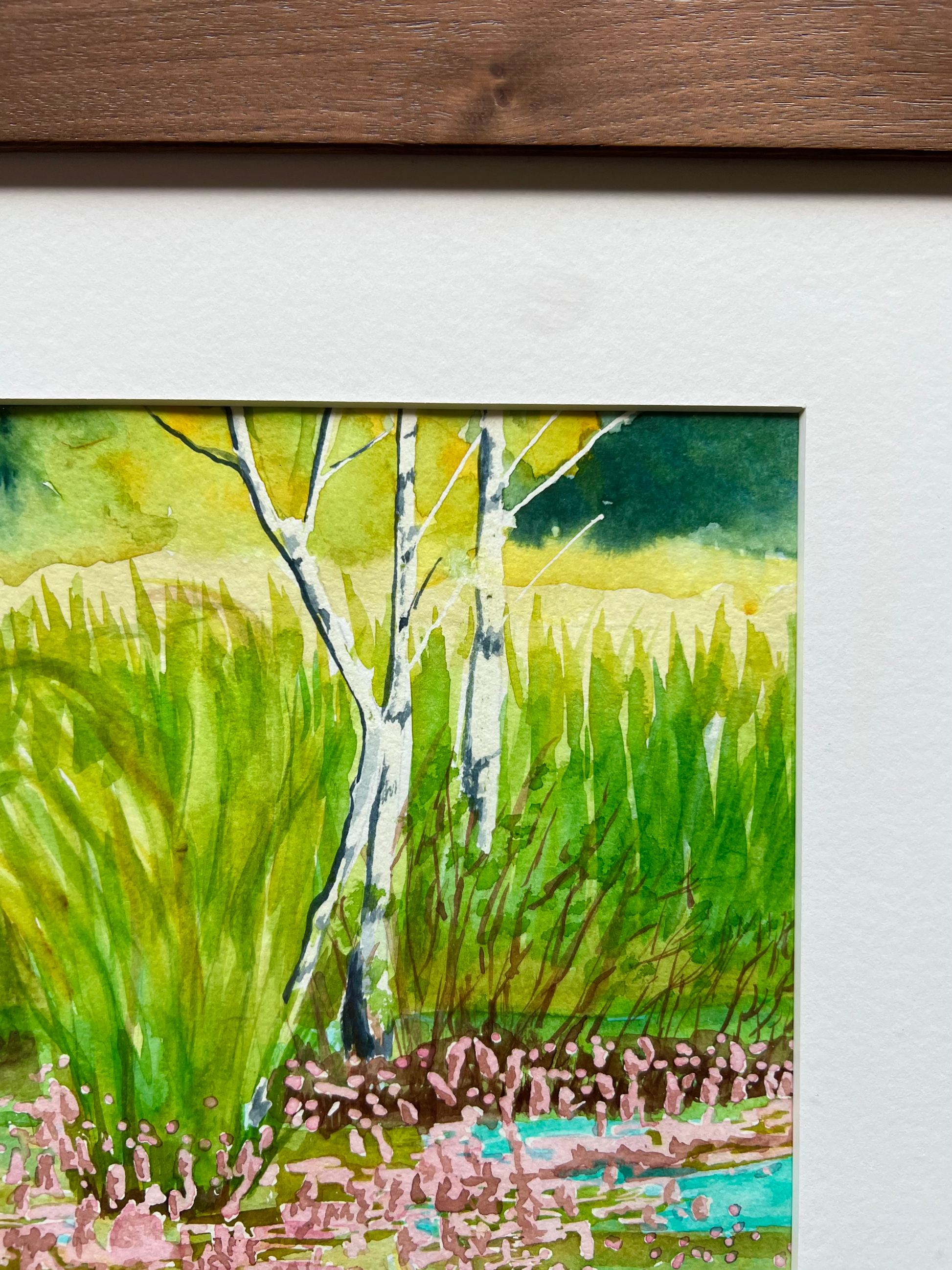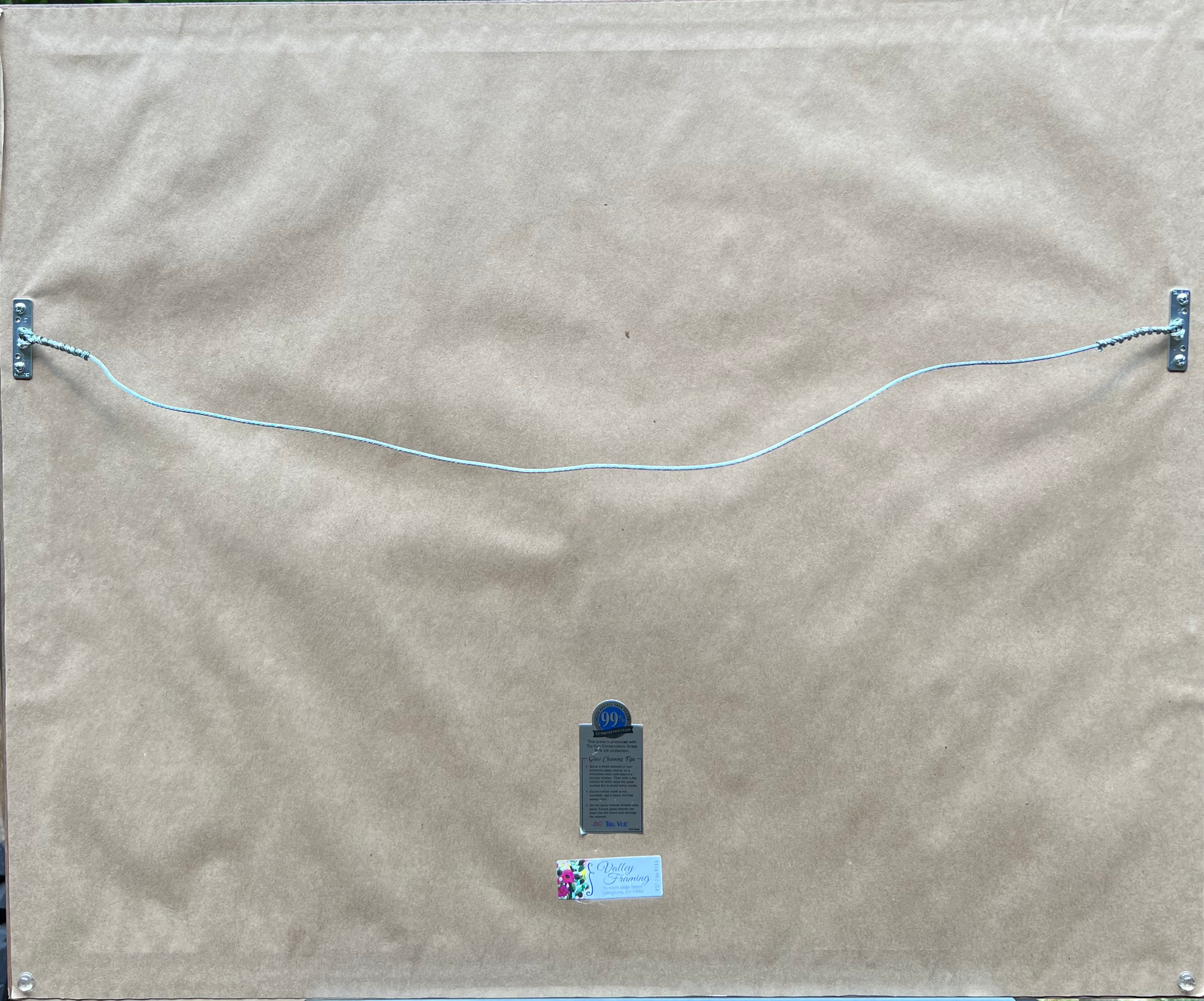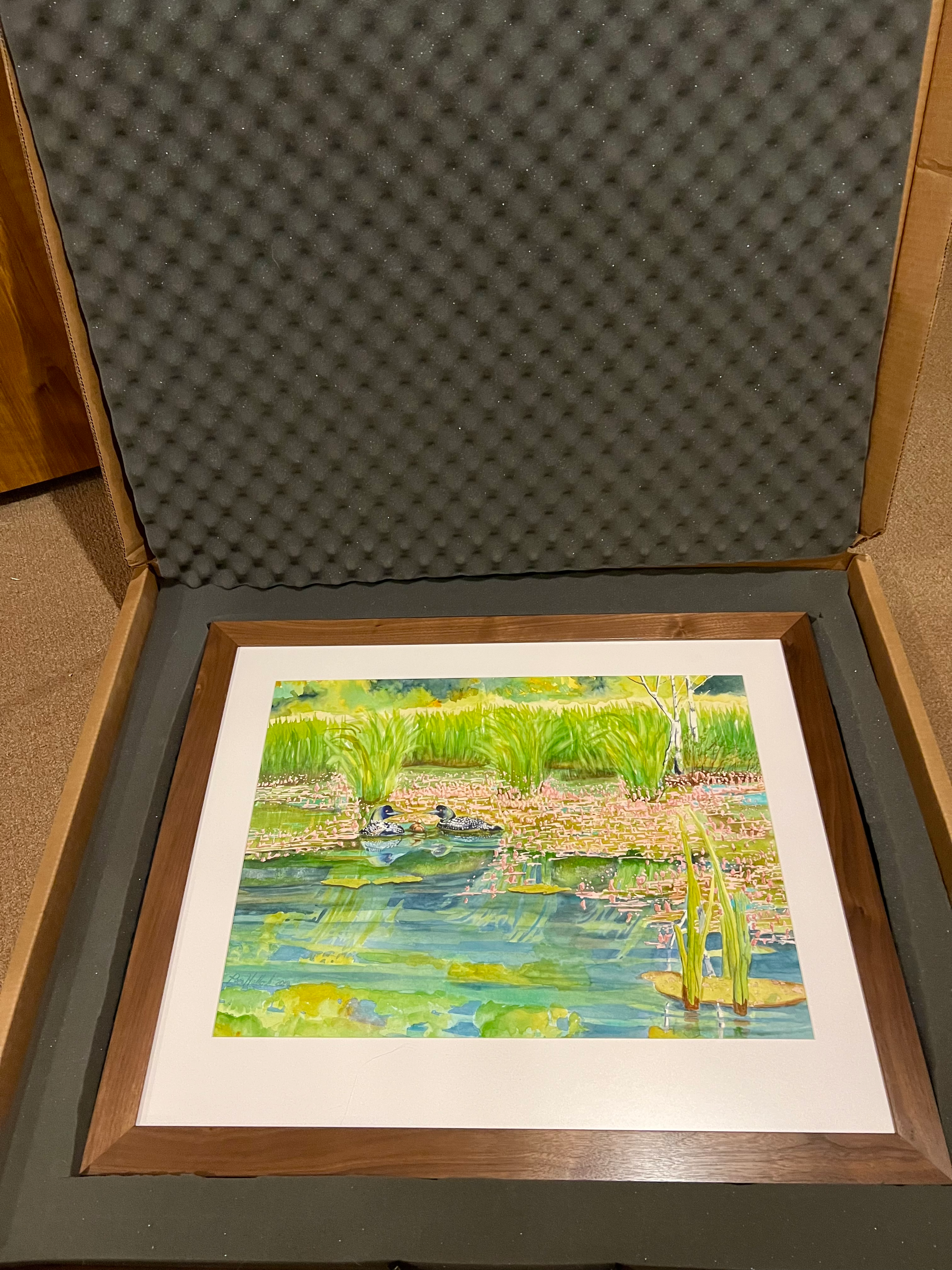 "Baby Loon", Original Watercolor Painting, *price upon request*
Estimated Delivery:Dec 13 - Dec 17
This heartwarming painting depicts a loon family bonding in a sunny, tranquil bay. The fuzzy brown baby loon swims gracefully between its loving parents in bright, clear blue water. The baby loon playfully explores blooming water plants, adding a touch of energy and liveliness to the scene. The bright and sunny colors used in the painting add to the cheerful and uplifting mood of the piece, making it a beautiful portrayal of nature's bond and the preciousness of family.

Painted by Pamela Hallock from the 2019 Collection.
"Baby Loon" was created using all archival materials and techniques, painted on 100% cotton paper using professional grade pigments. Framed and matted with acid-free materials. Museum grade, non-glare, 100% UV protection glass.
Measurements: 30.25in (76.8cm) x 25.25in (64.13cm)
Copyright Pamela Hallock 2019
Price upon request