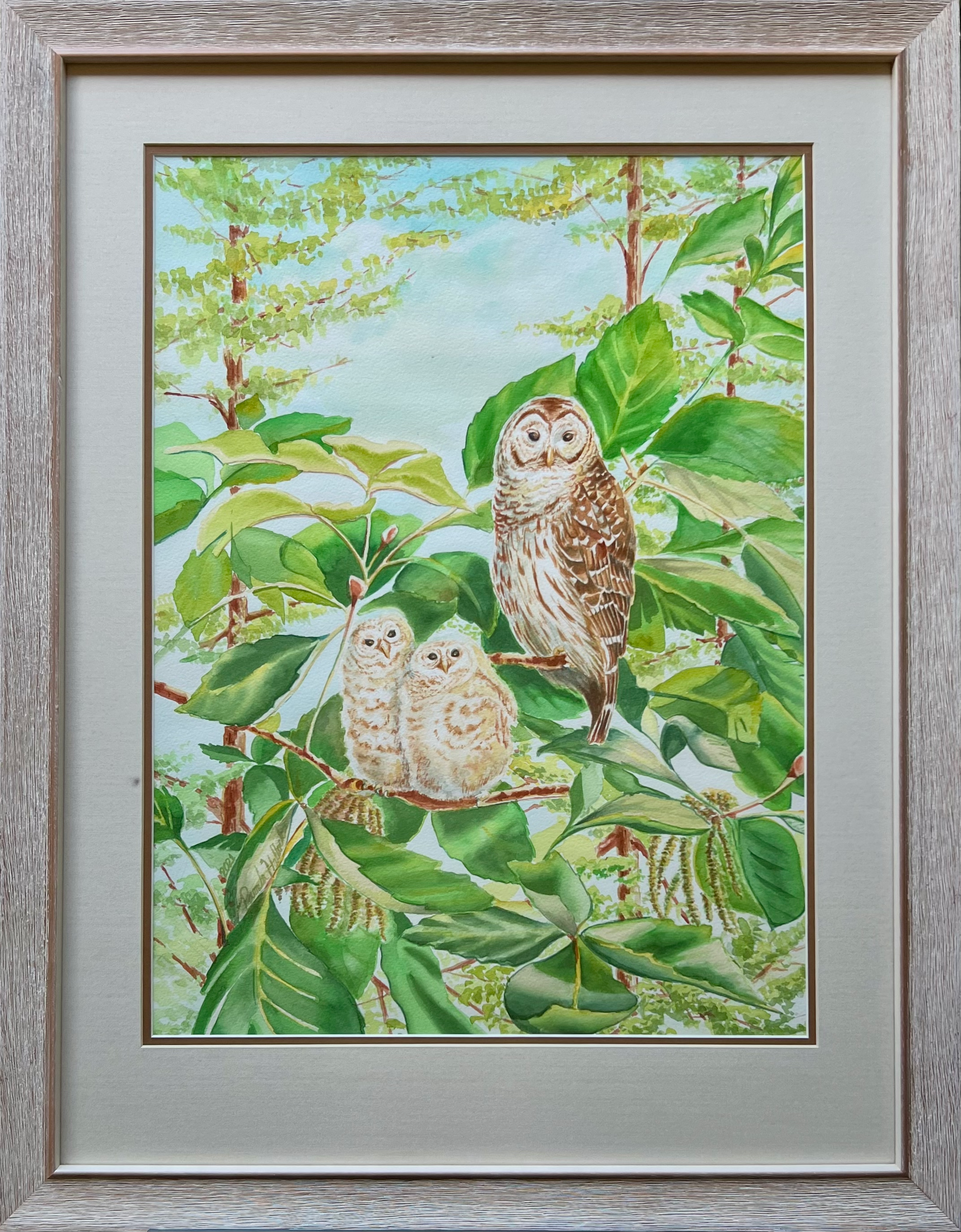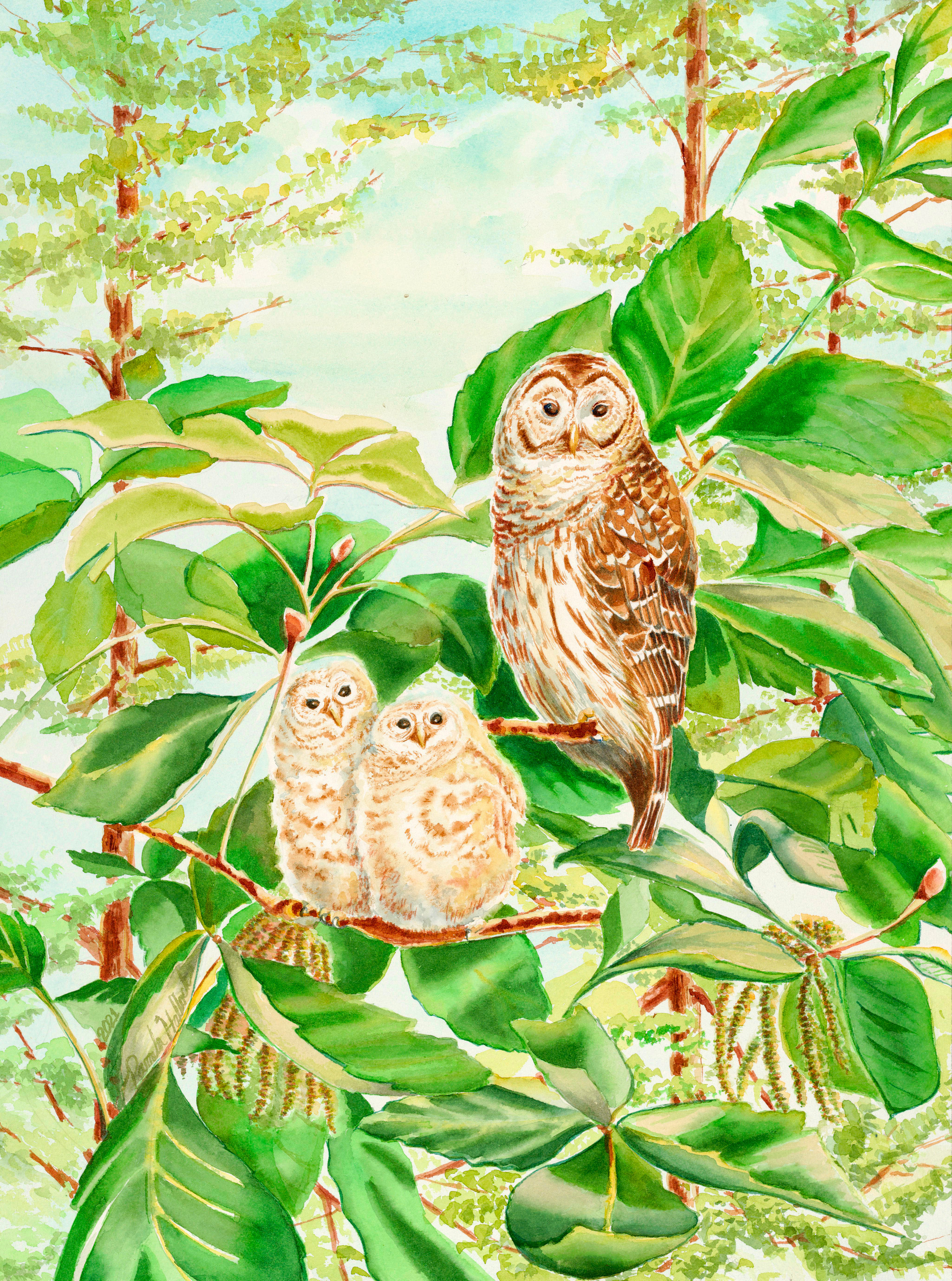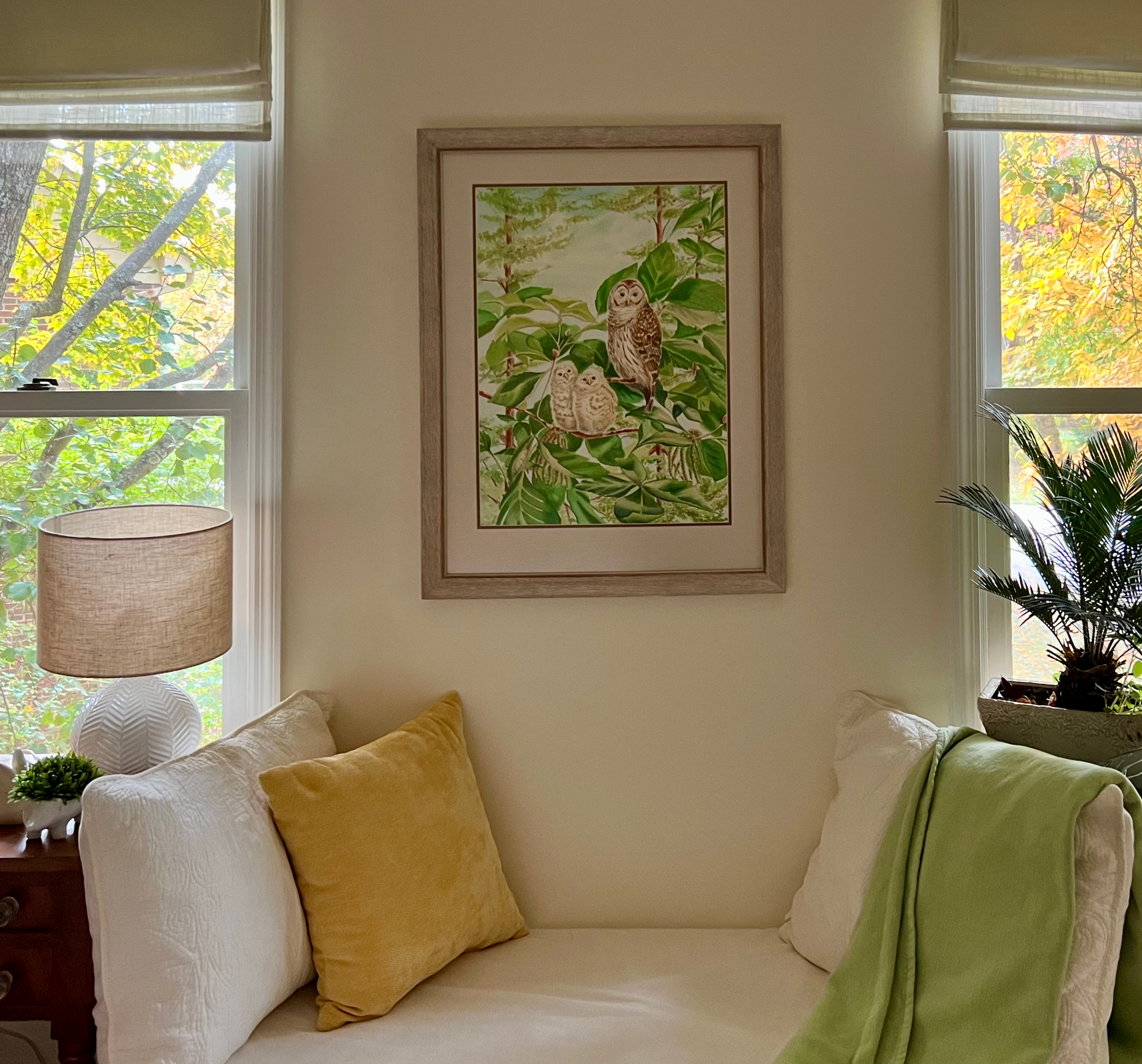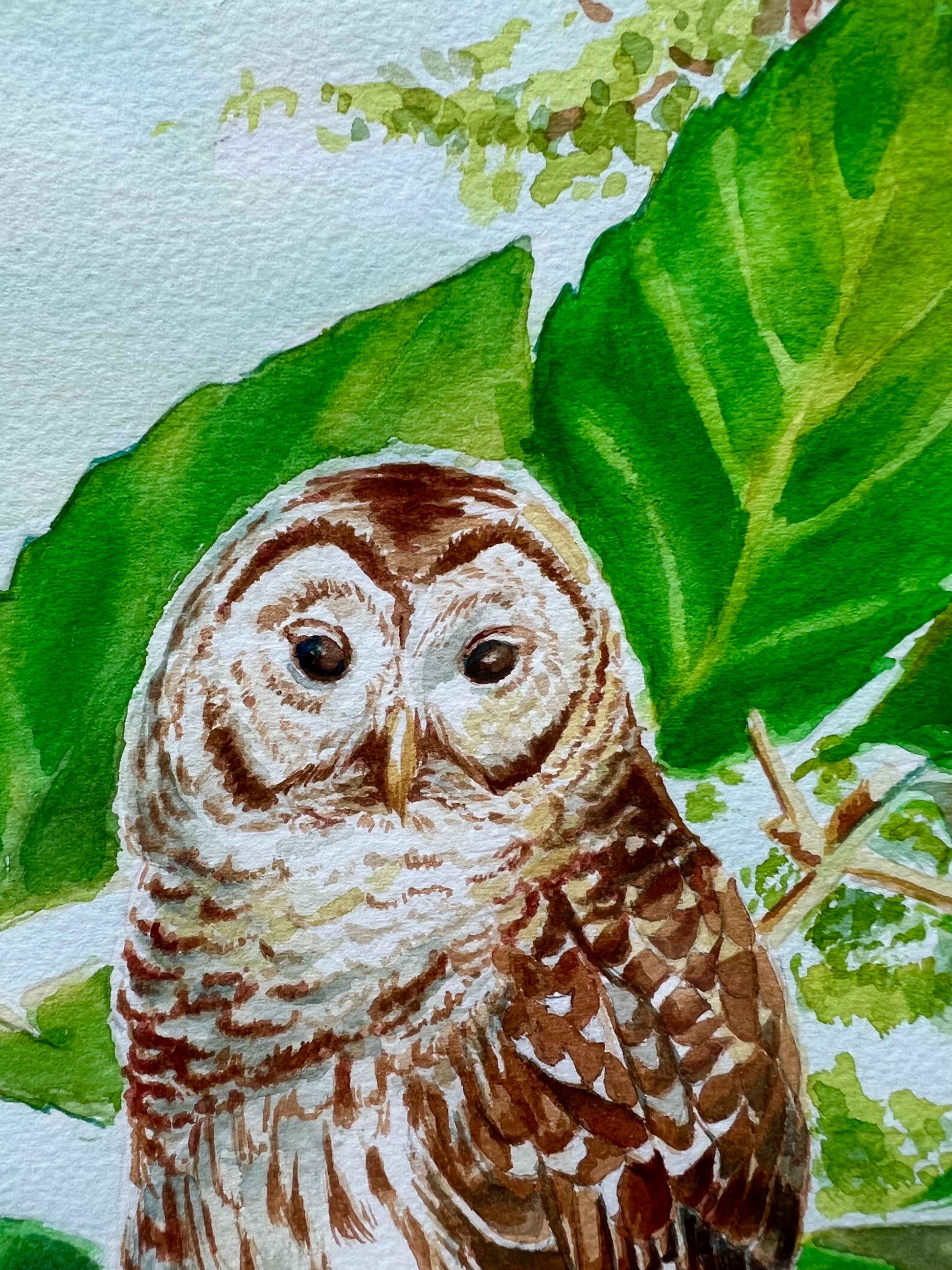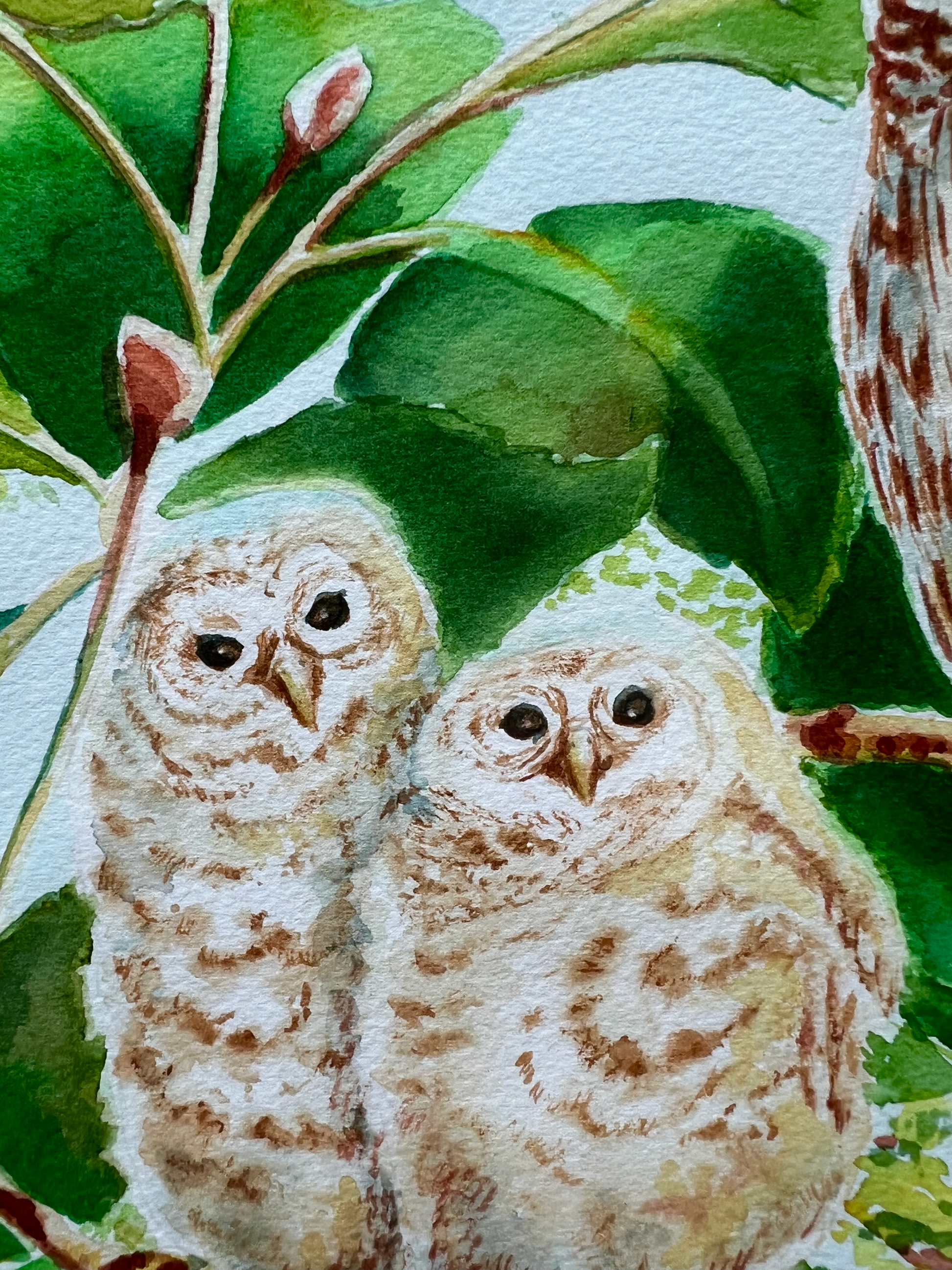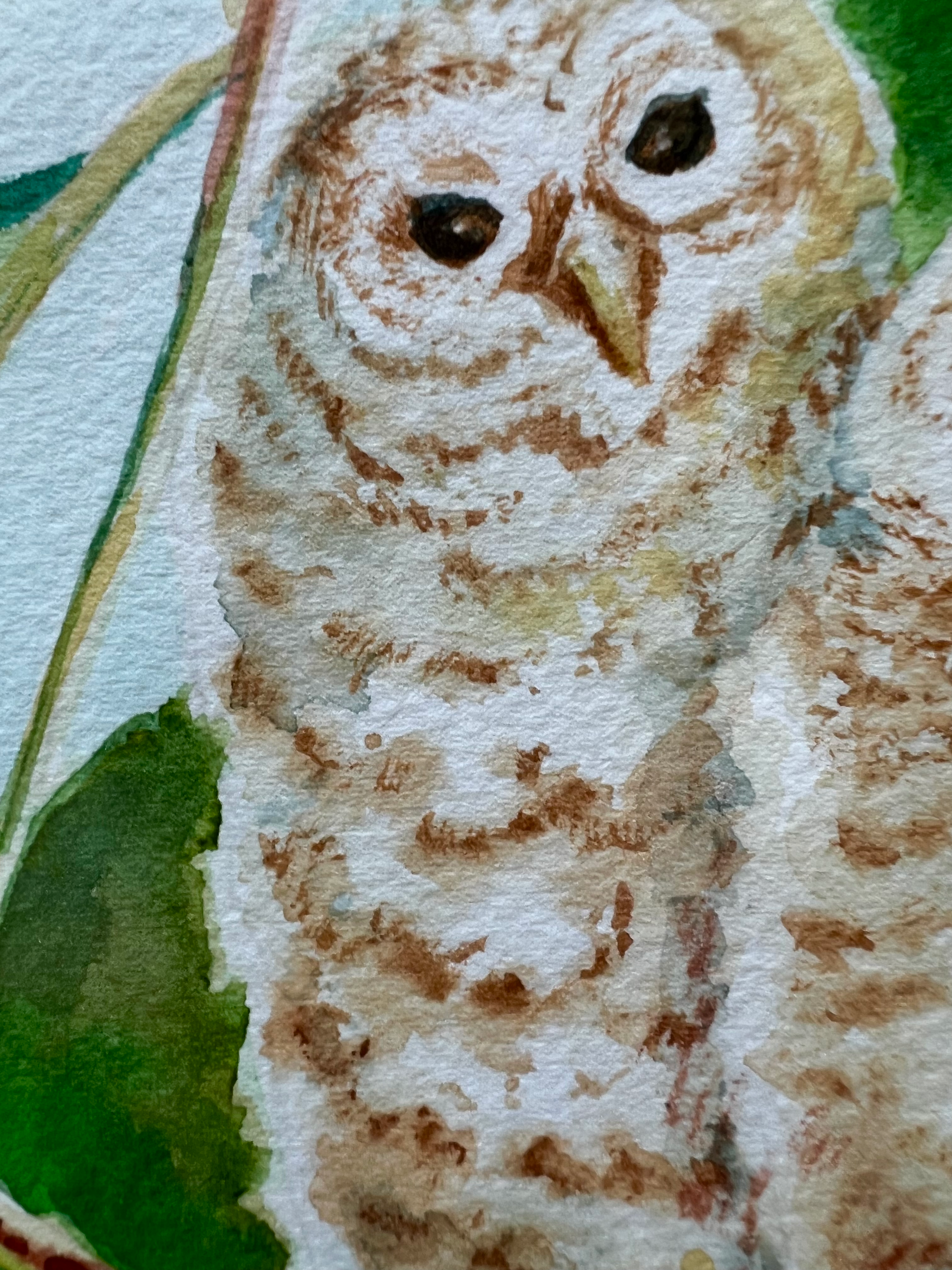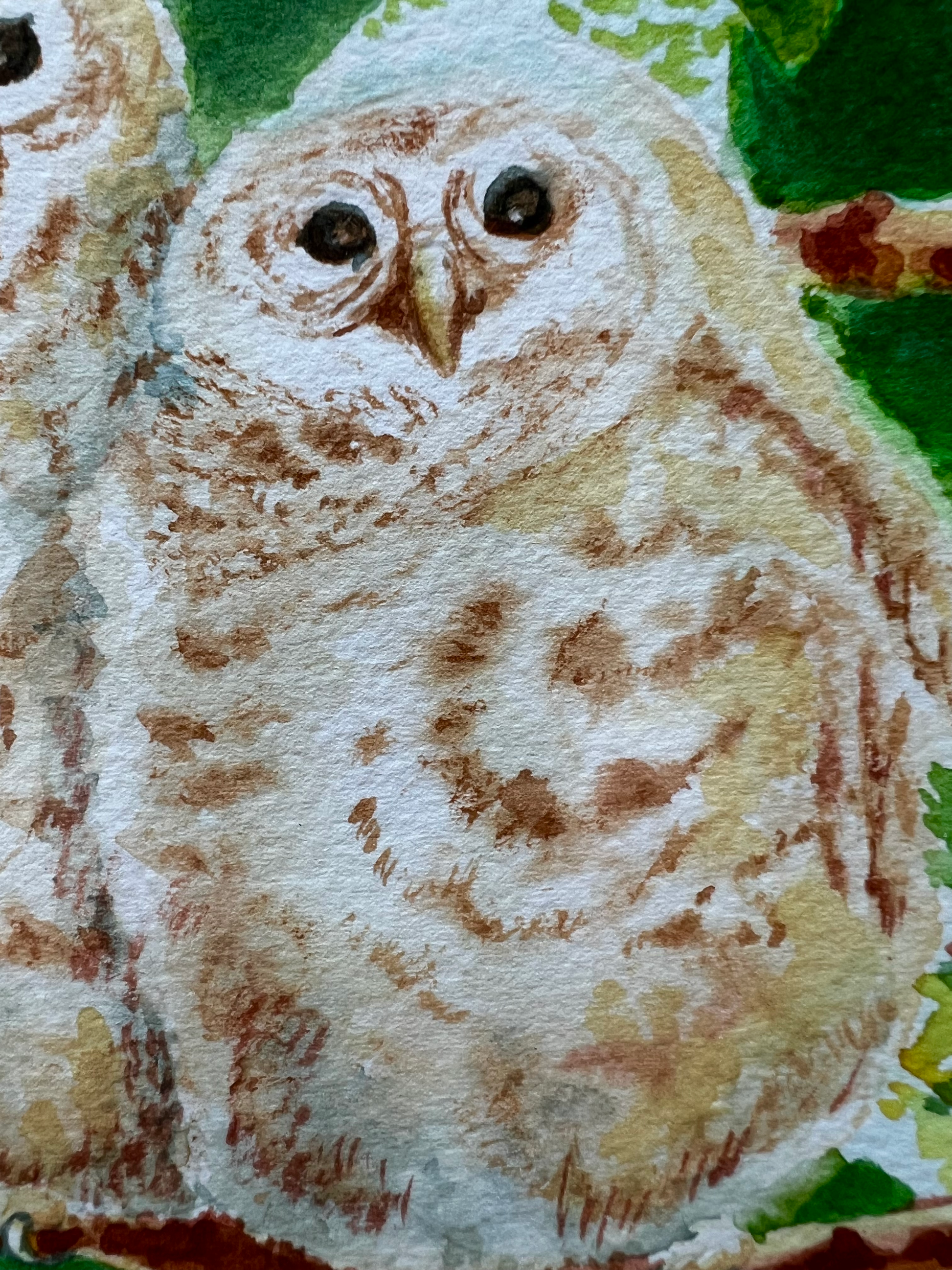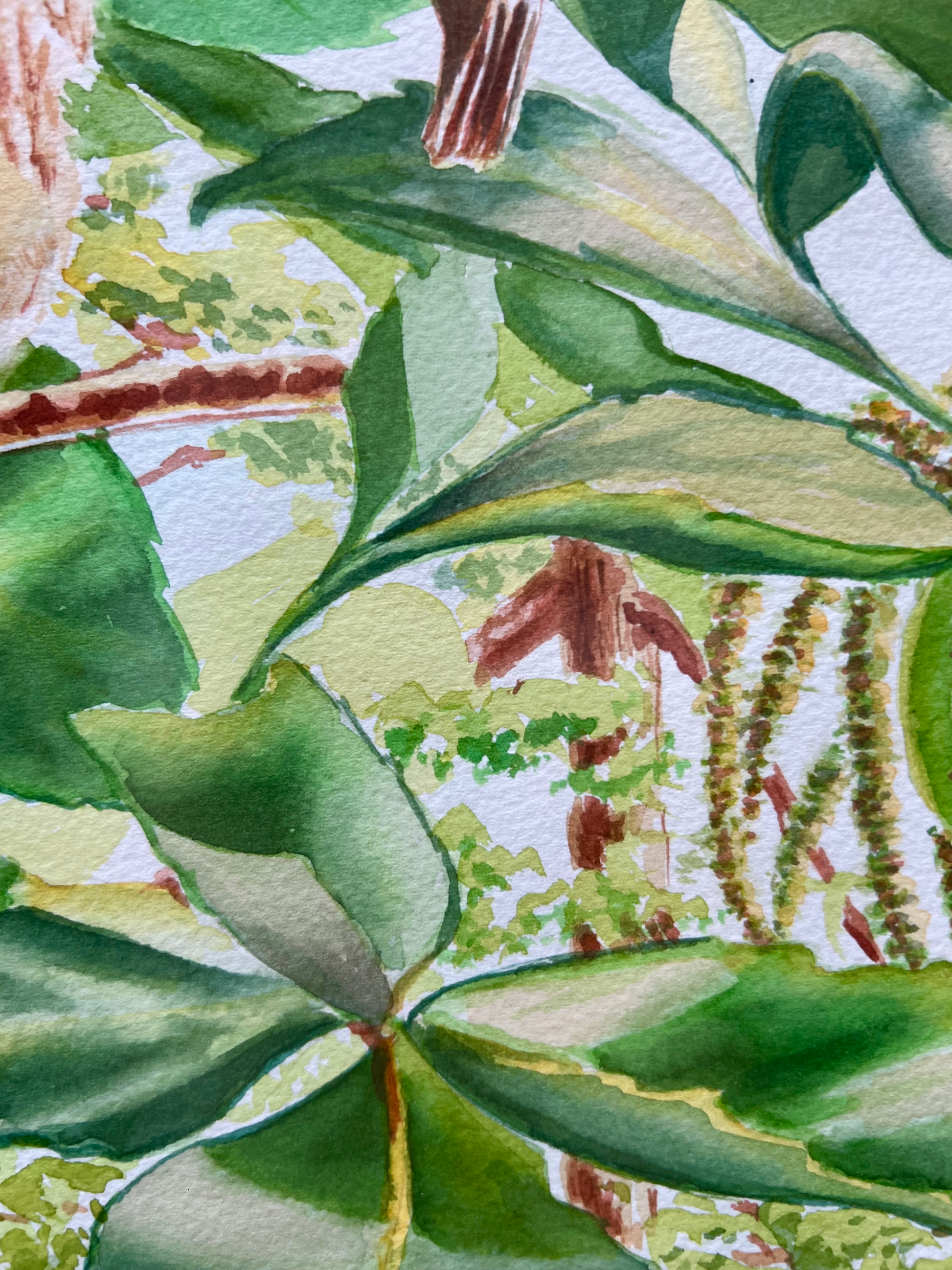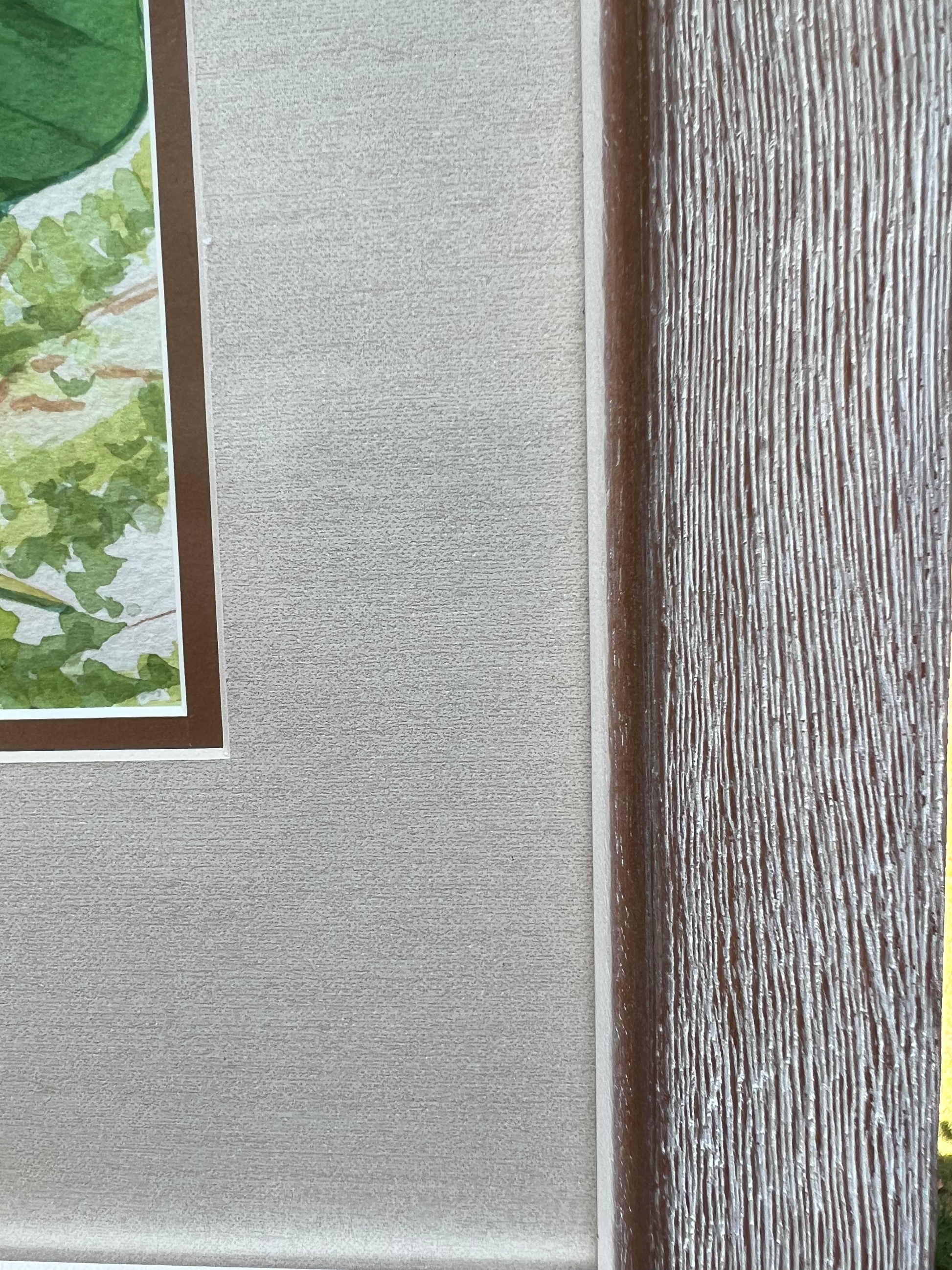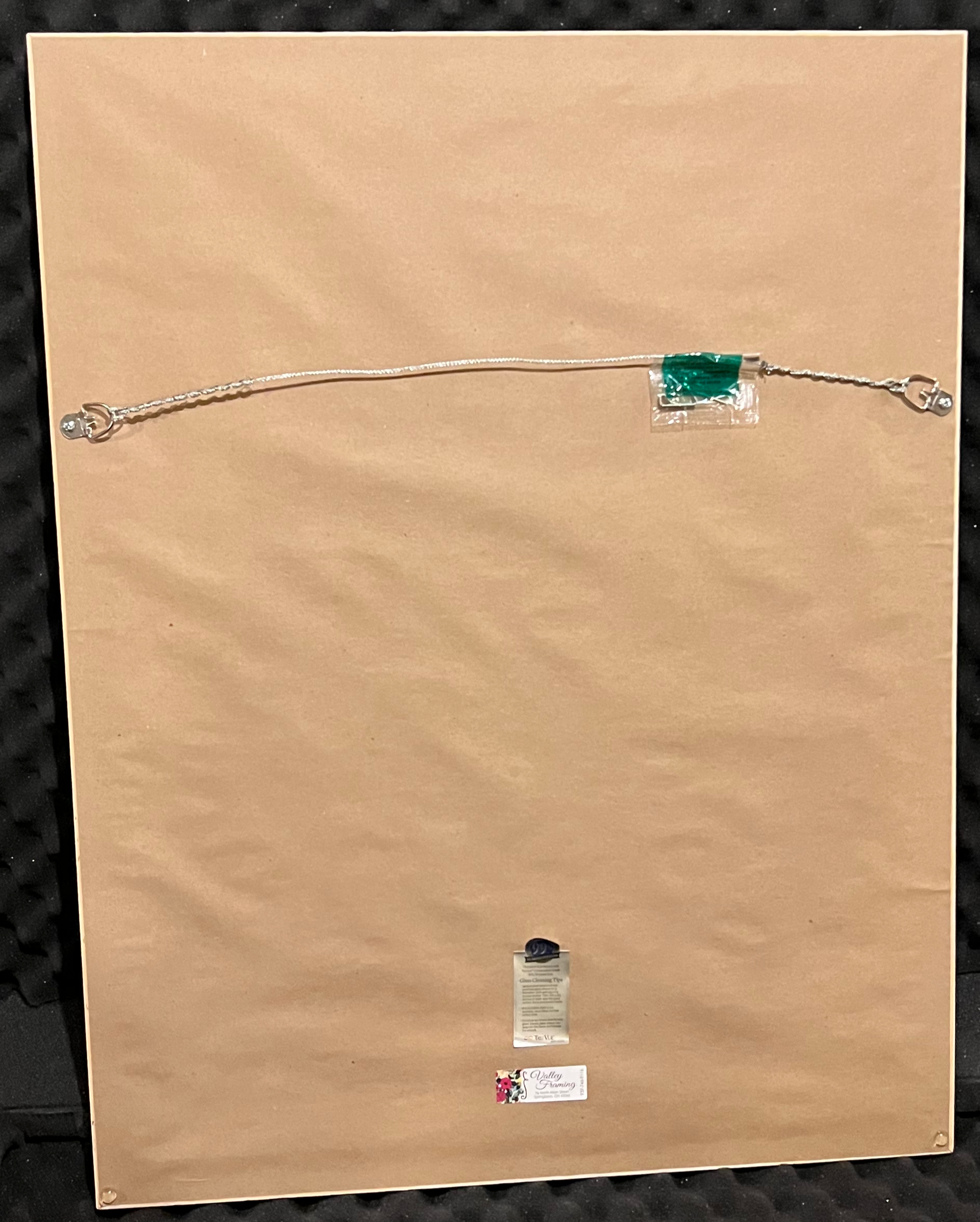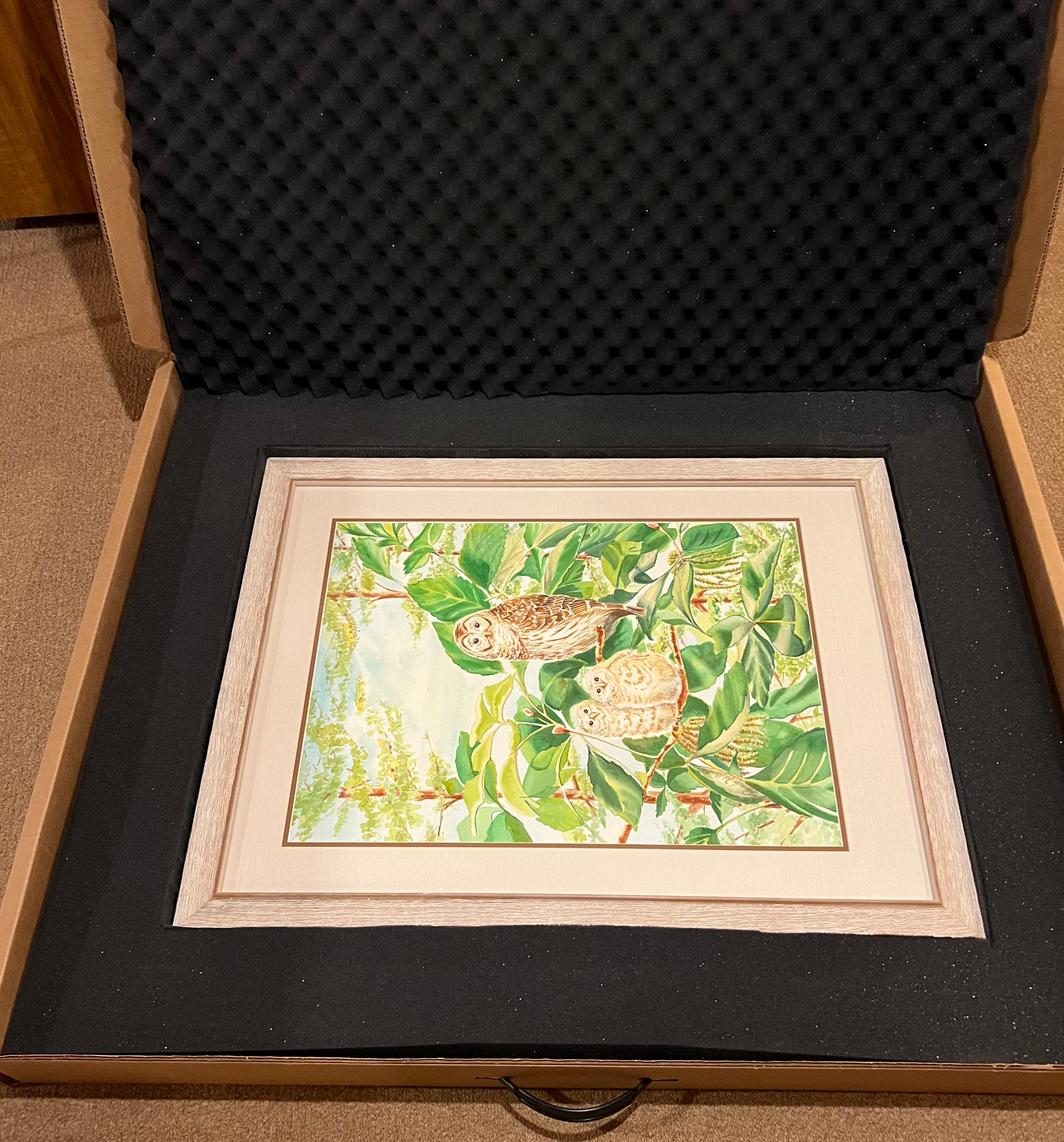 "Barred Owl and Owlets", Original Watercolor Painting, *price available upon request*
Estimated Delivery:Dec 13 - Dec 17
Welcome to the fun and fabulous world of Barred Owls! This painting features a proud mother owl and her two fuzzy chicks, perched on a branch in the heart of a North American forest. The curious chicks are having a blast, exploring the world around them while their mother keeps a watchful eye. The Barred Owls' feathers are rendered in delightful detail, with shades of brown and gray that blend perfectly with the natural beauty of the forest. These birds are known for their classic "Whoo, who, who, who, whoo" call, and you can almost hear their beautiful songs in the painting. The playful nature of the chicks and the mother's watchful gaze capture the fun and fabulous essence of these majestic creatures in their natural habitat. This delightful artwork celebrates the beauty and mystique of these awe-inspiring birds.
Painted by Pamela Hallock from the 2021 Collection.
"Barred Owl and Owlets" was created using all archival materials and techniques, painted on 100% cotton paper using professional grade pigments. Framed and matted with acid-free materials. Museum grade, non-glare, 100% UV protection glass.
Measurements: 25in (63.5cm) x 32n (81.3cm). 
The frame is solid wood, creamy oak with hints of warm light brown in the grain.
Paintings are shipped in air float boxes