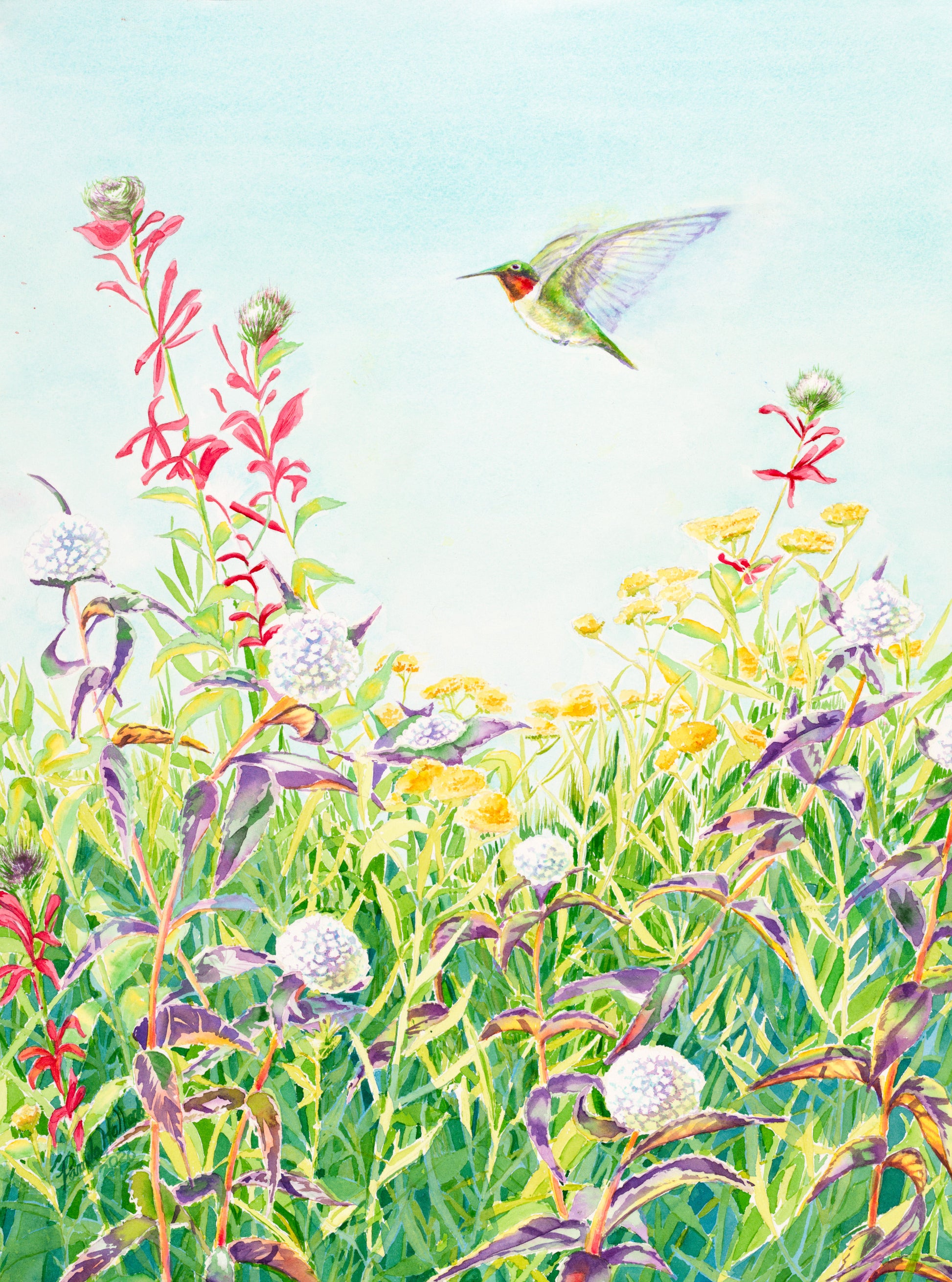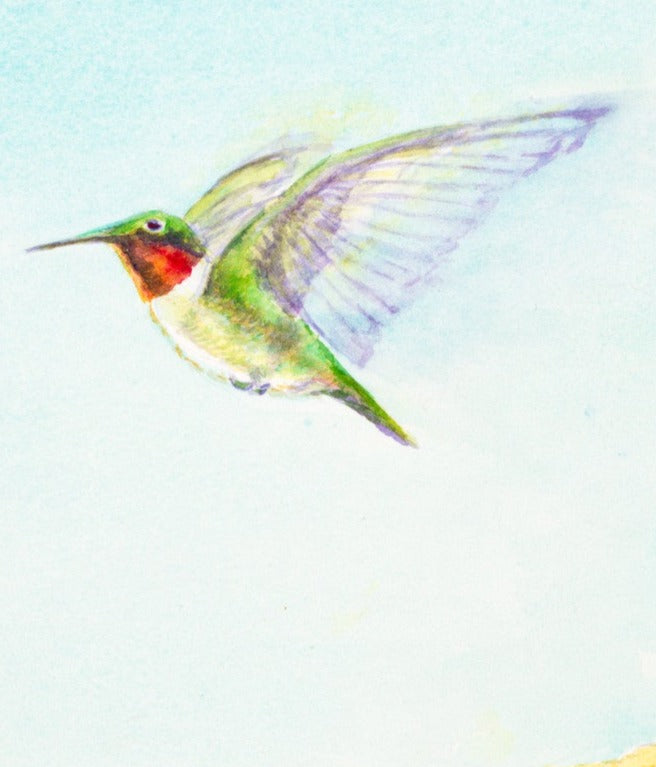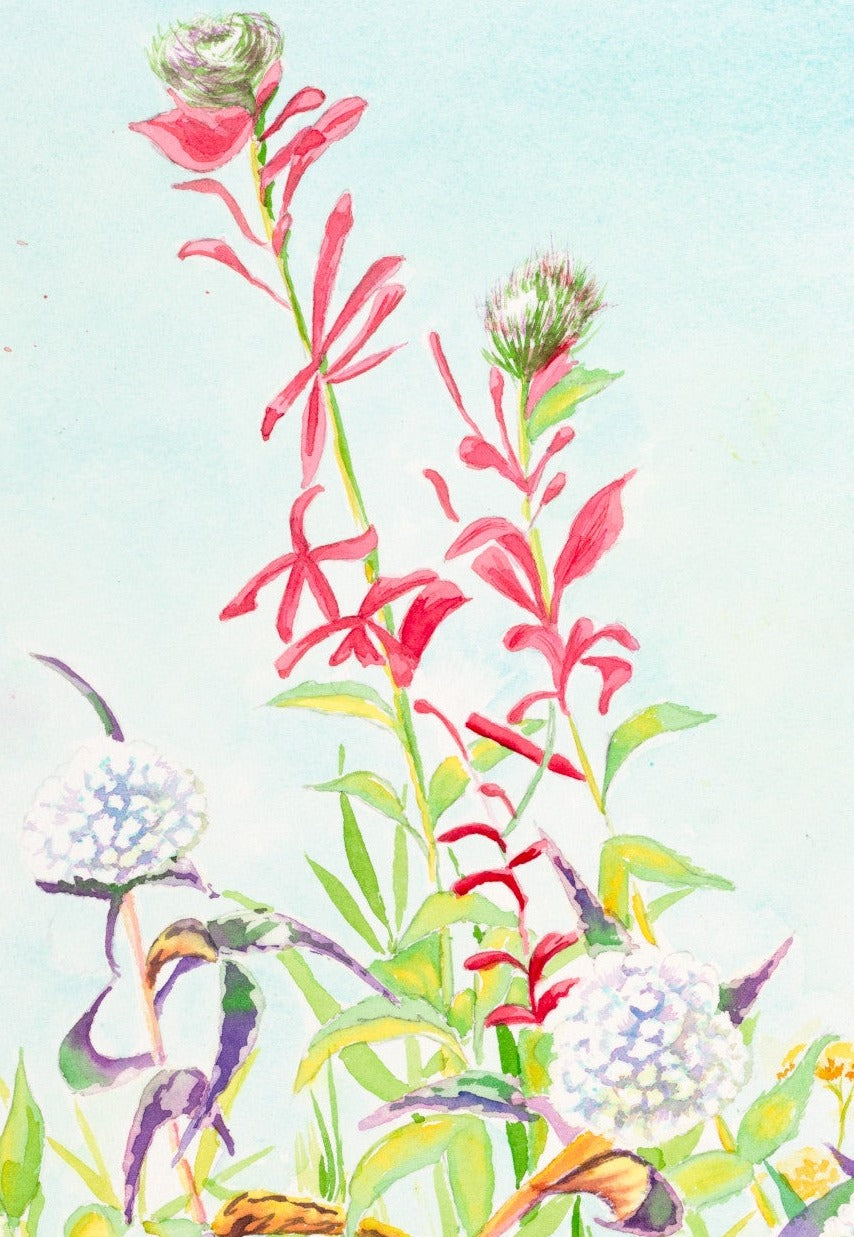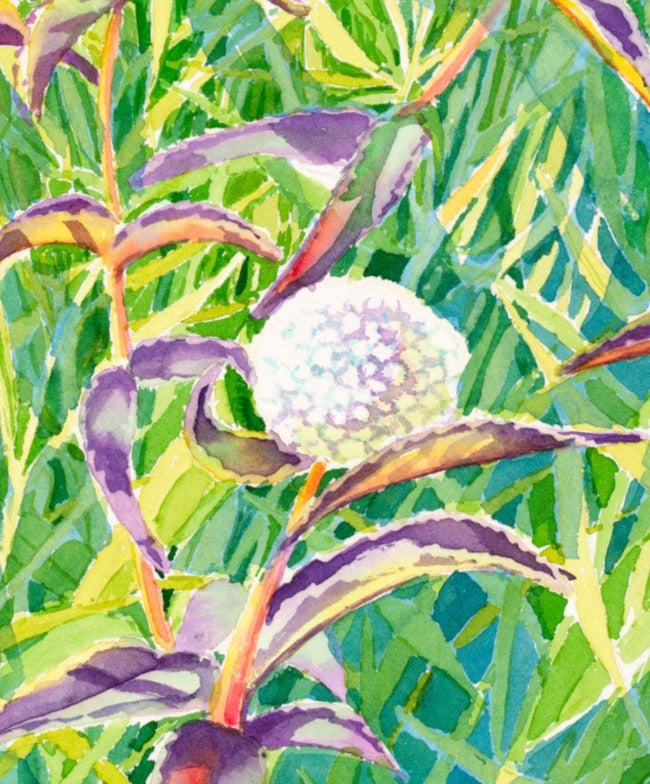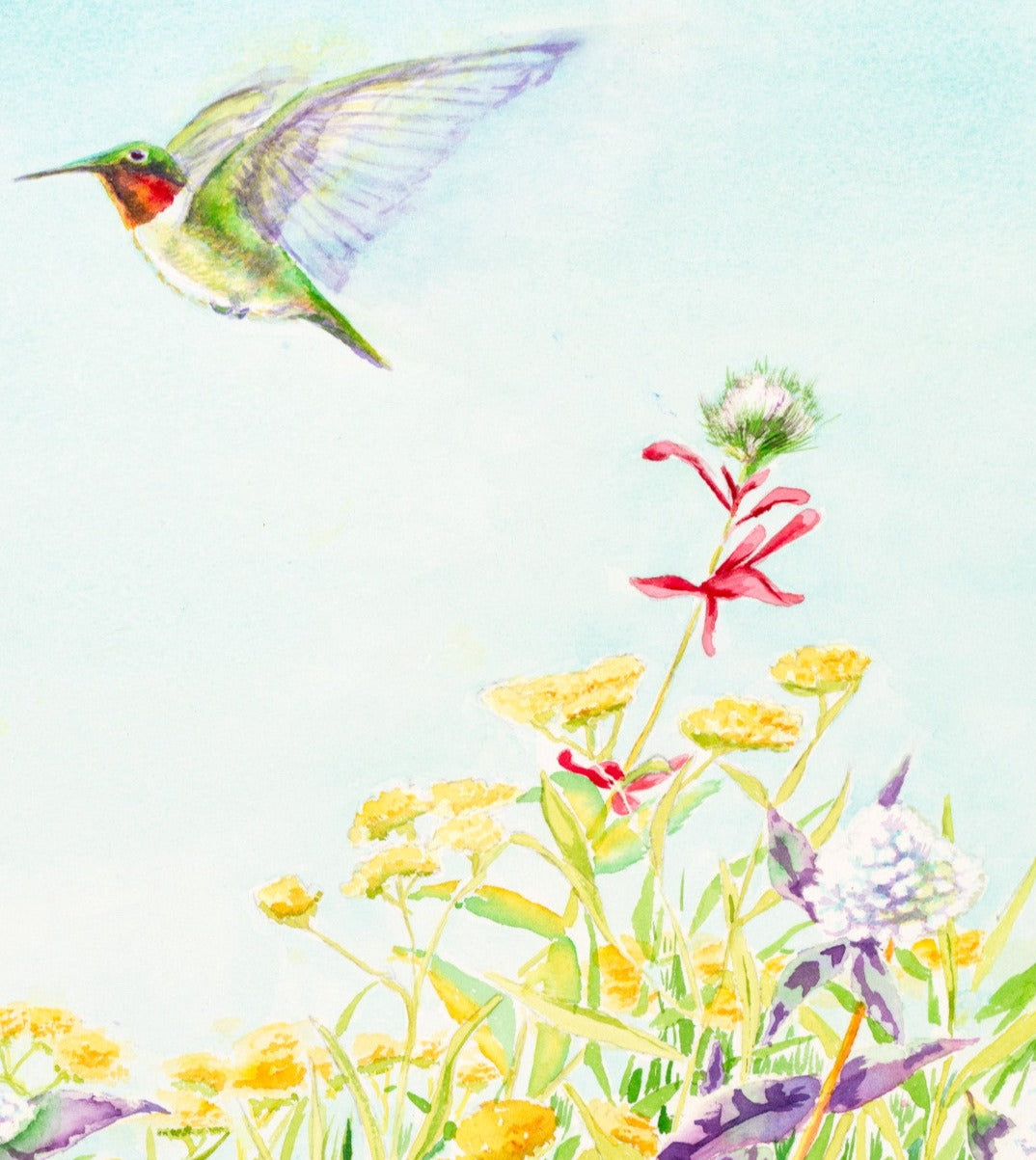 "Ruby-throated Hummingbird", Original Watercolor Painting, *price available upon request*
Estimated Delivery:Dec 13 - Dec 17
 Get ready to be enchanted by this whimsical garden painting! Bursting with color and life, the garden is a riot of wildflowers, including red Indian paintbrush, wild thistle, and Queen Anne's Lace. Hovering delicately amidst this magical scene is a Ruby-Throated Hummingbird, flitting from flower to flower. It's a joyful tribute to the beauty of nature and a reminder to appreciate the little things that bring us happiness. This painting invites us to lose ourselves in the wonder of the natural world and take pleasure in life's simple pleasures.
Painted by Pamela Hallock from the 2020 Collection. 
"Ruby-throated Hummingbird" was created using all archival materials and techniques, painted on 100% cotton paper using professional grade pigments. Framed and matted with acid-free materials. Museum grade, non-glare, 100% UV protection glass.
Measurements: 25in (63.5cm) x 32n (81.3cm). 
The frame is solid wood, white-washed oak with hints of warm light grey in the grain.
Paintings are shipped in air float boxes