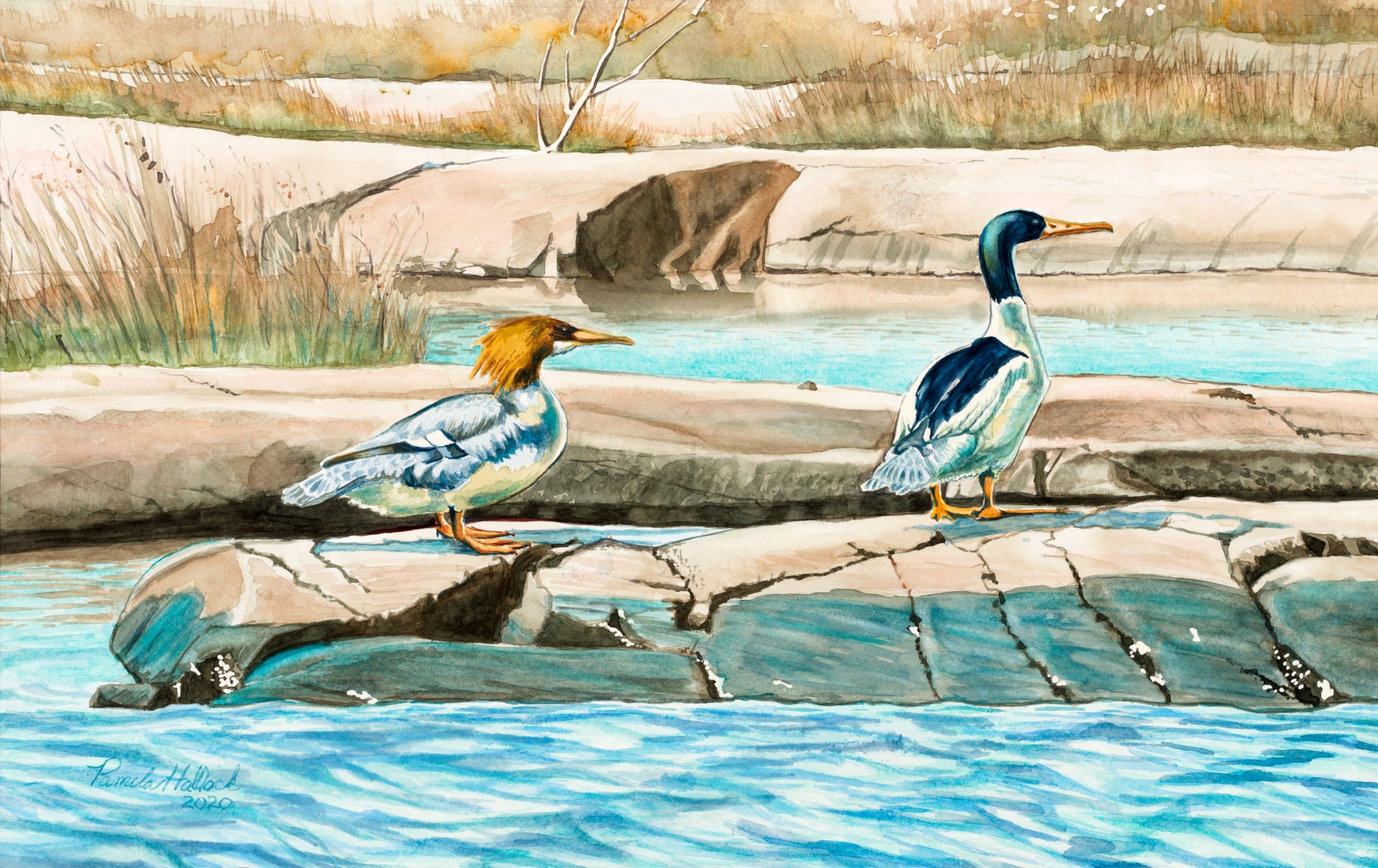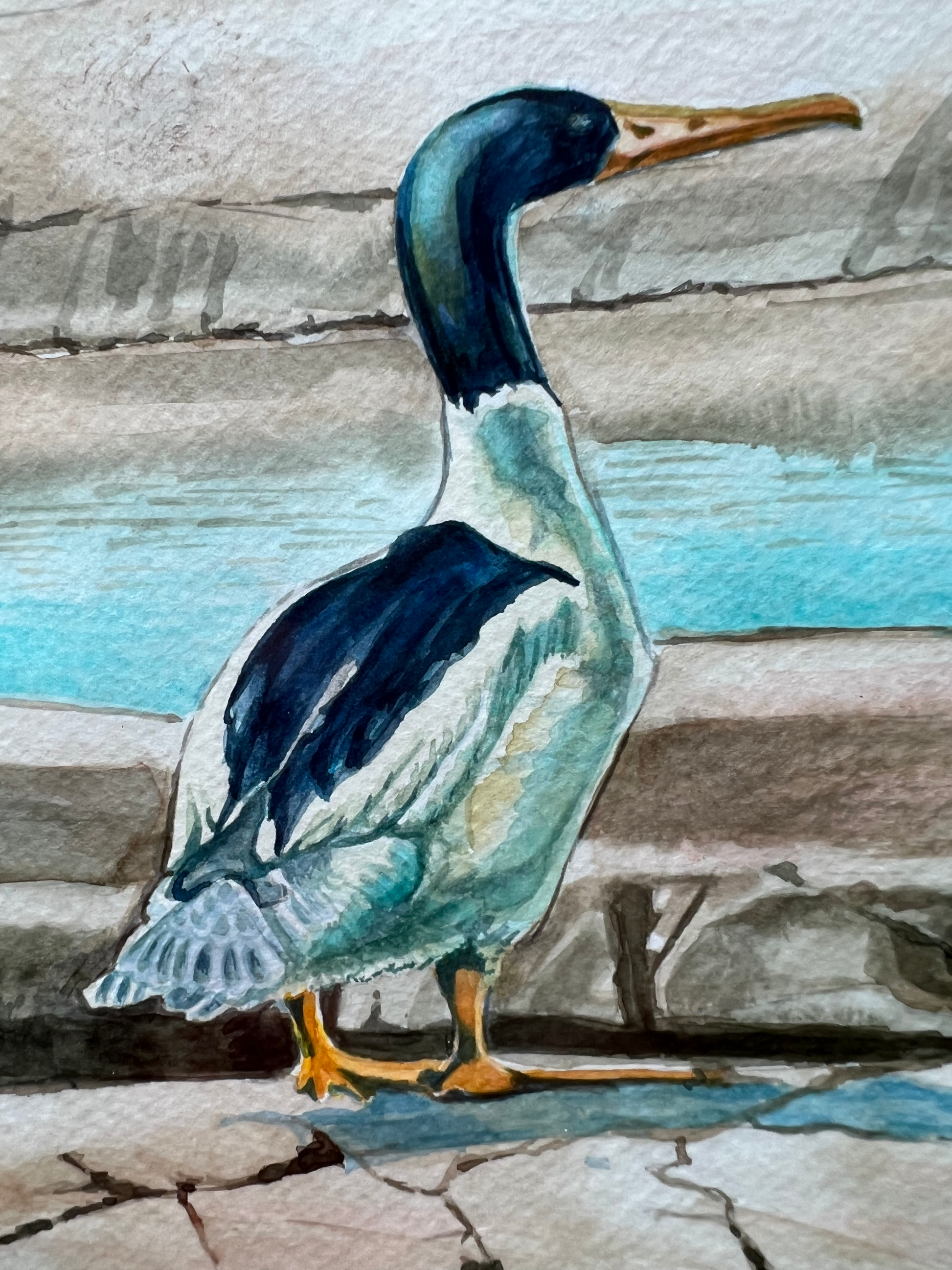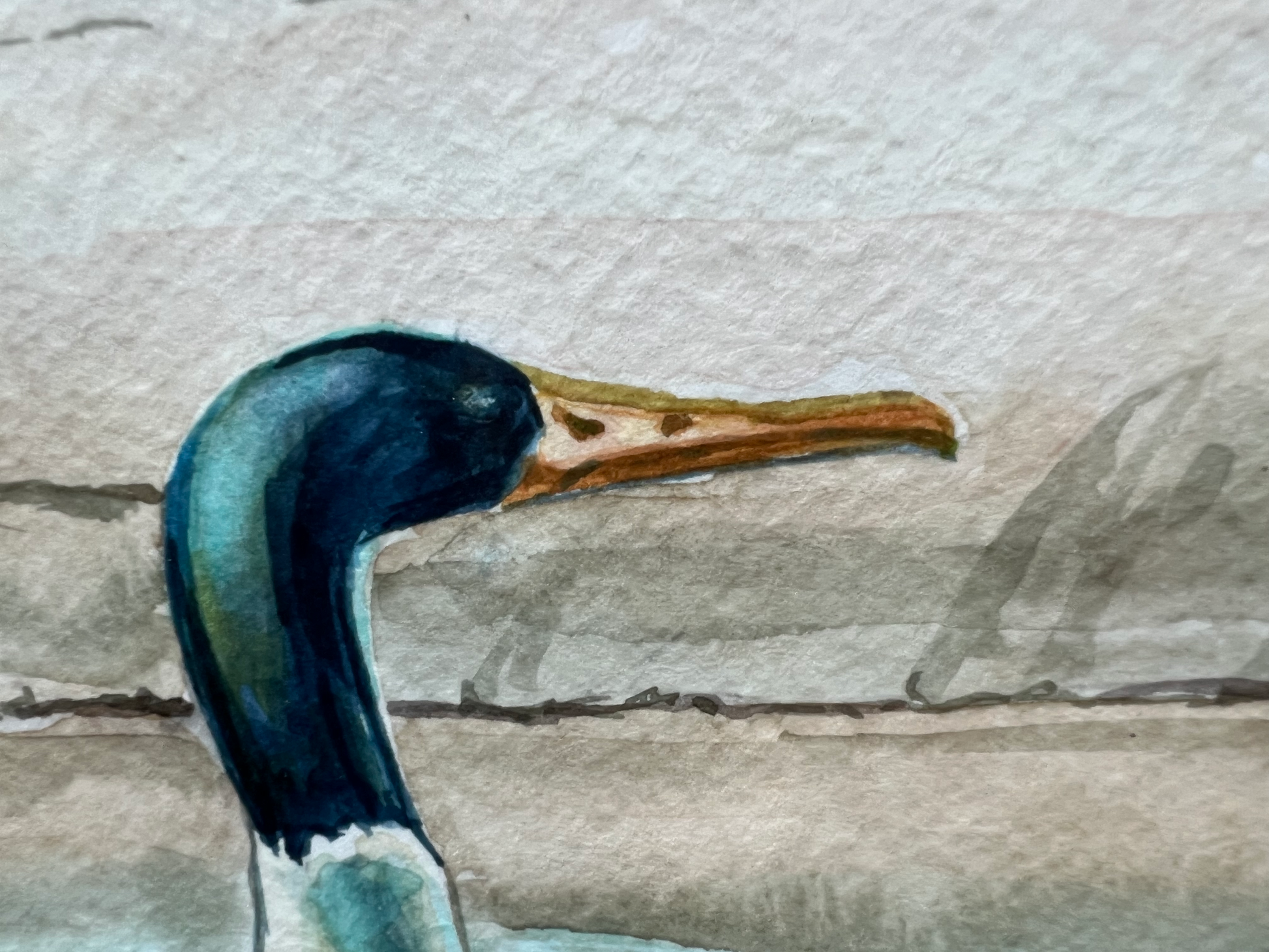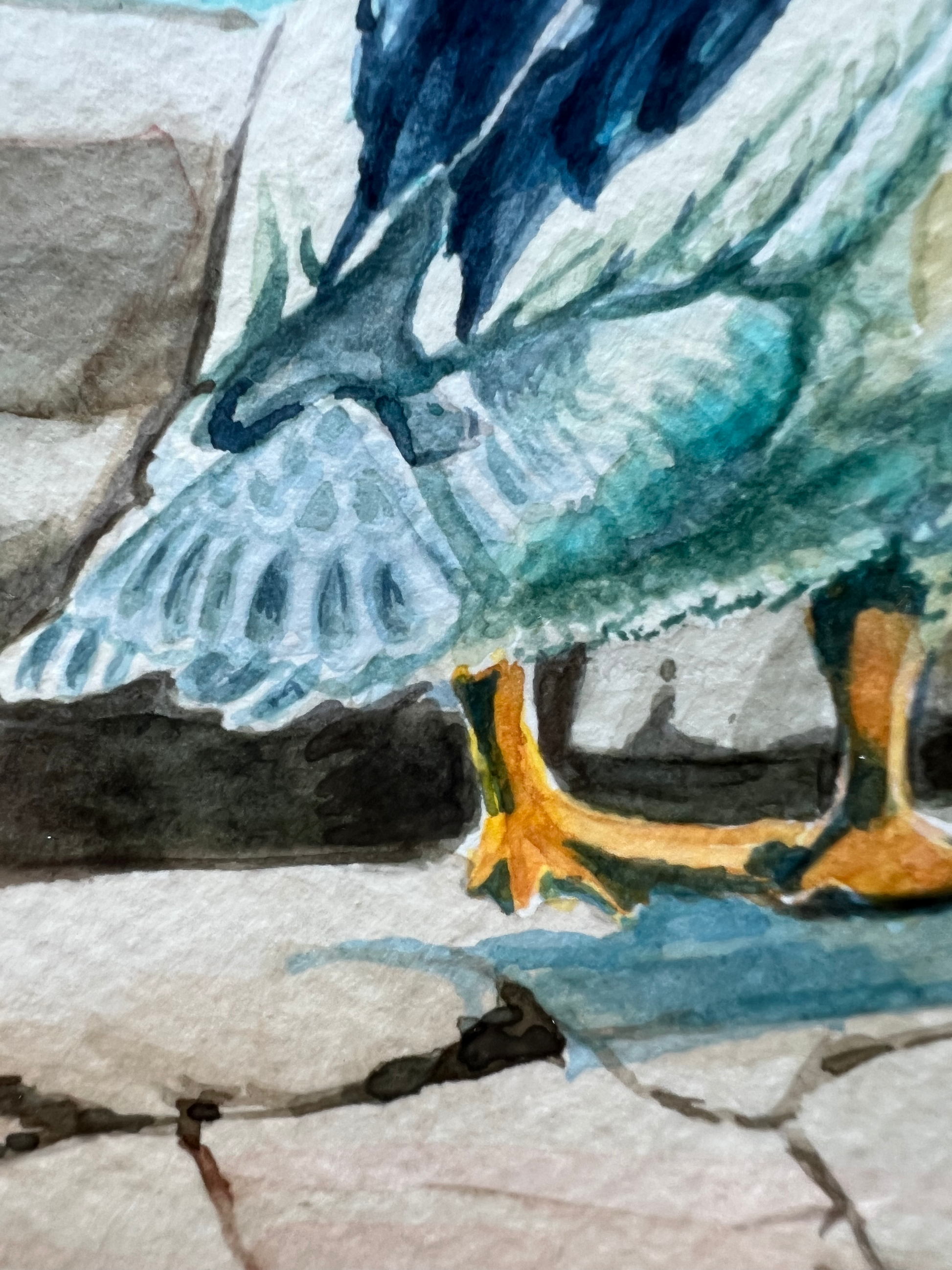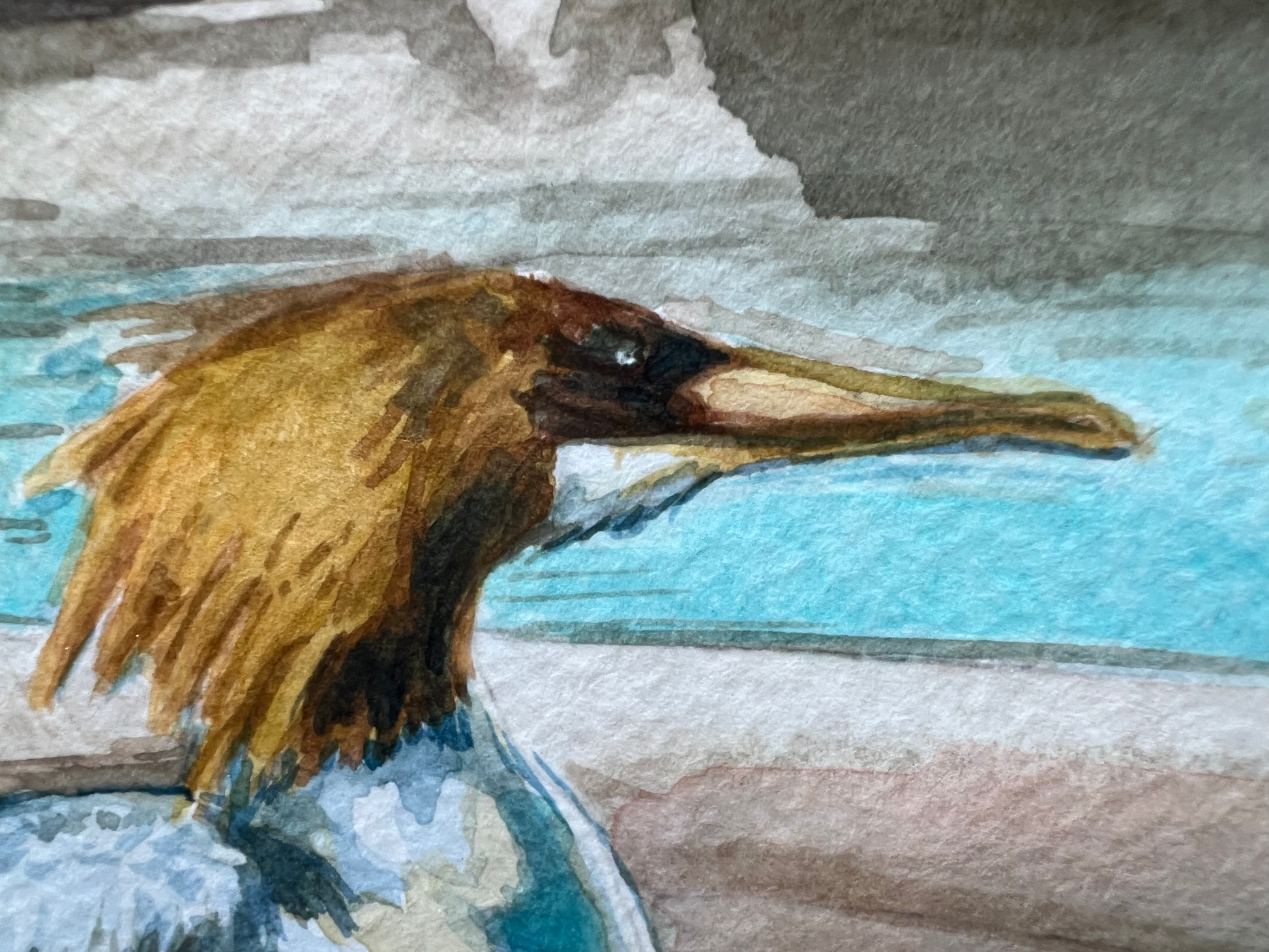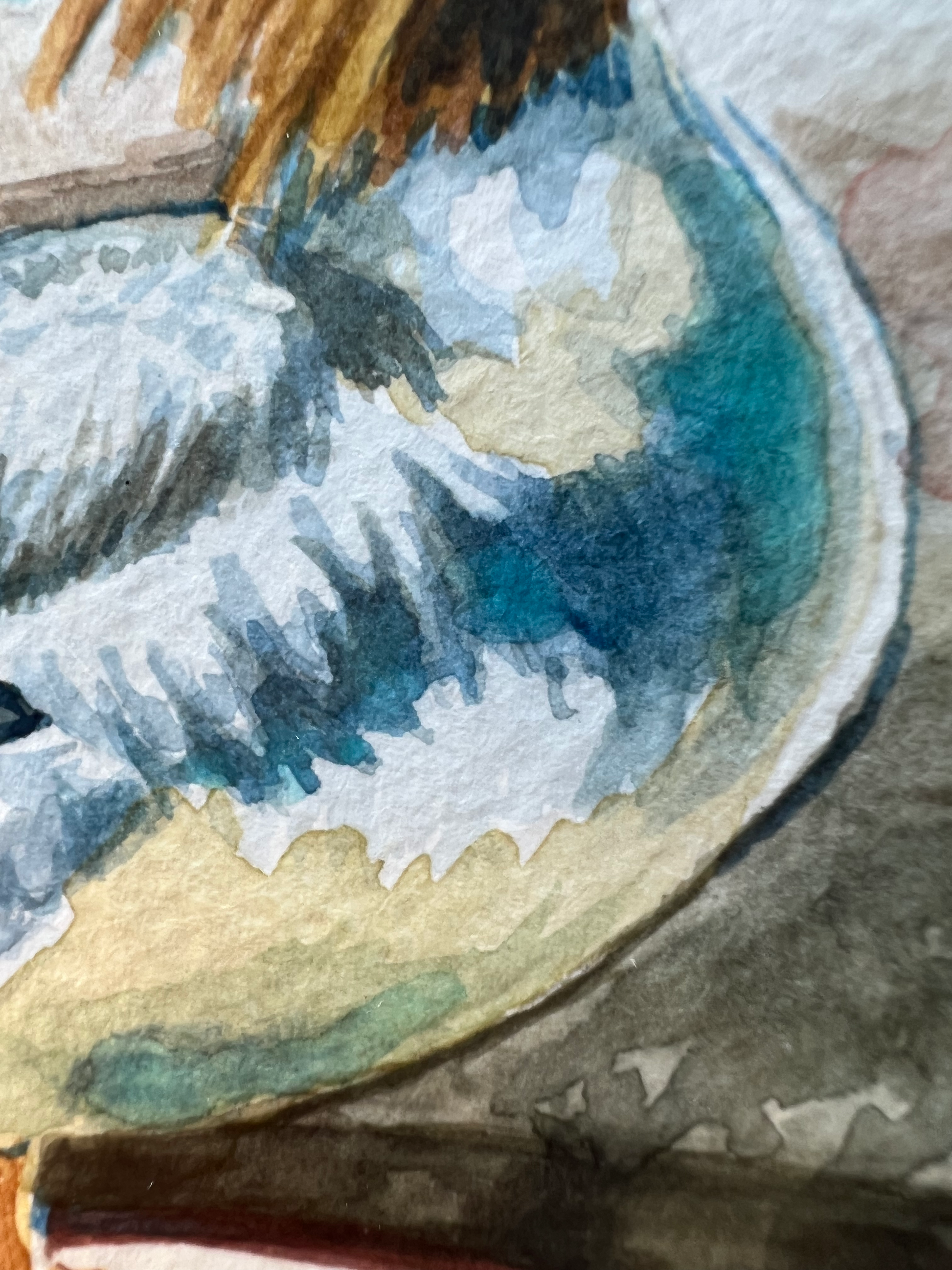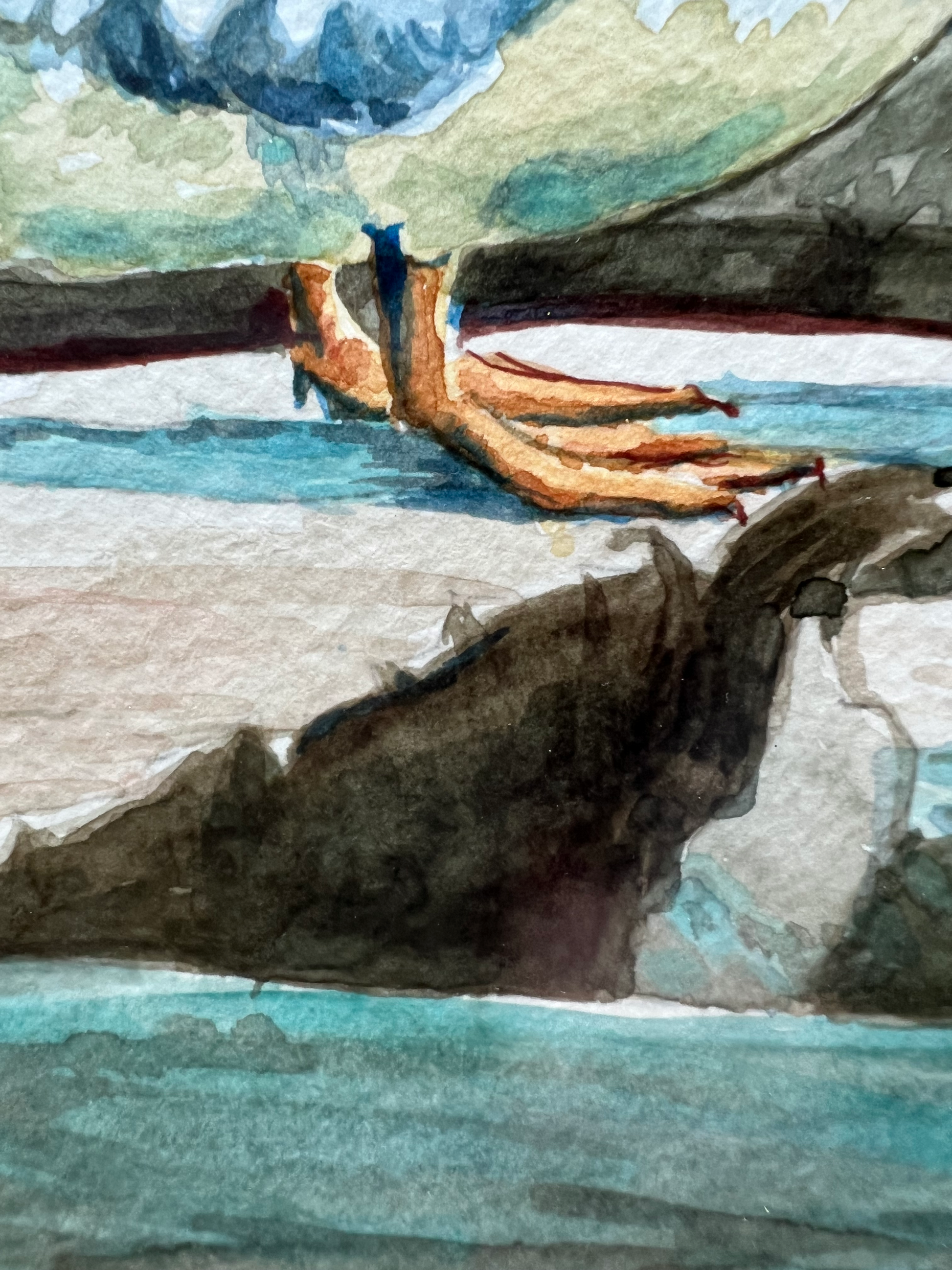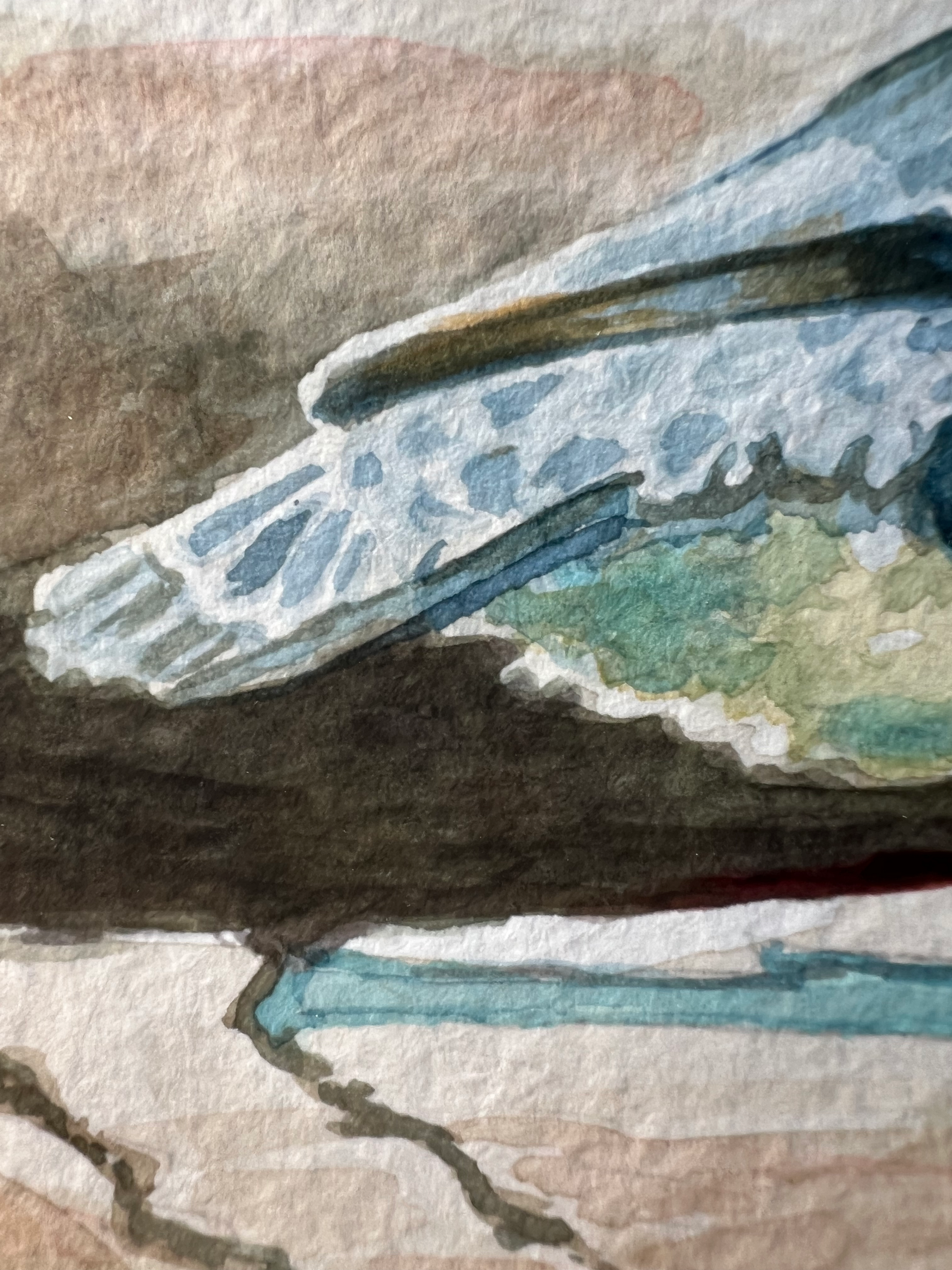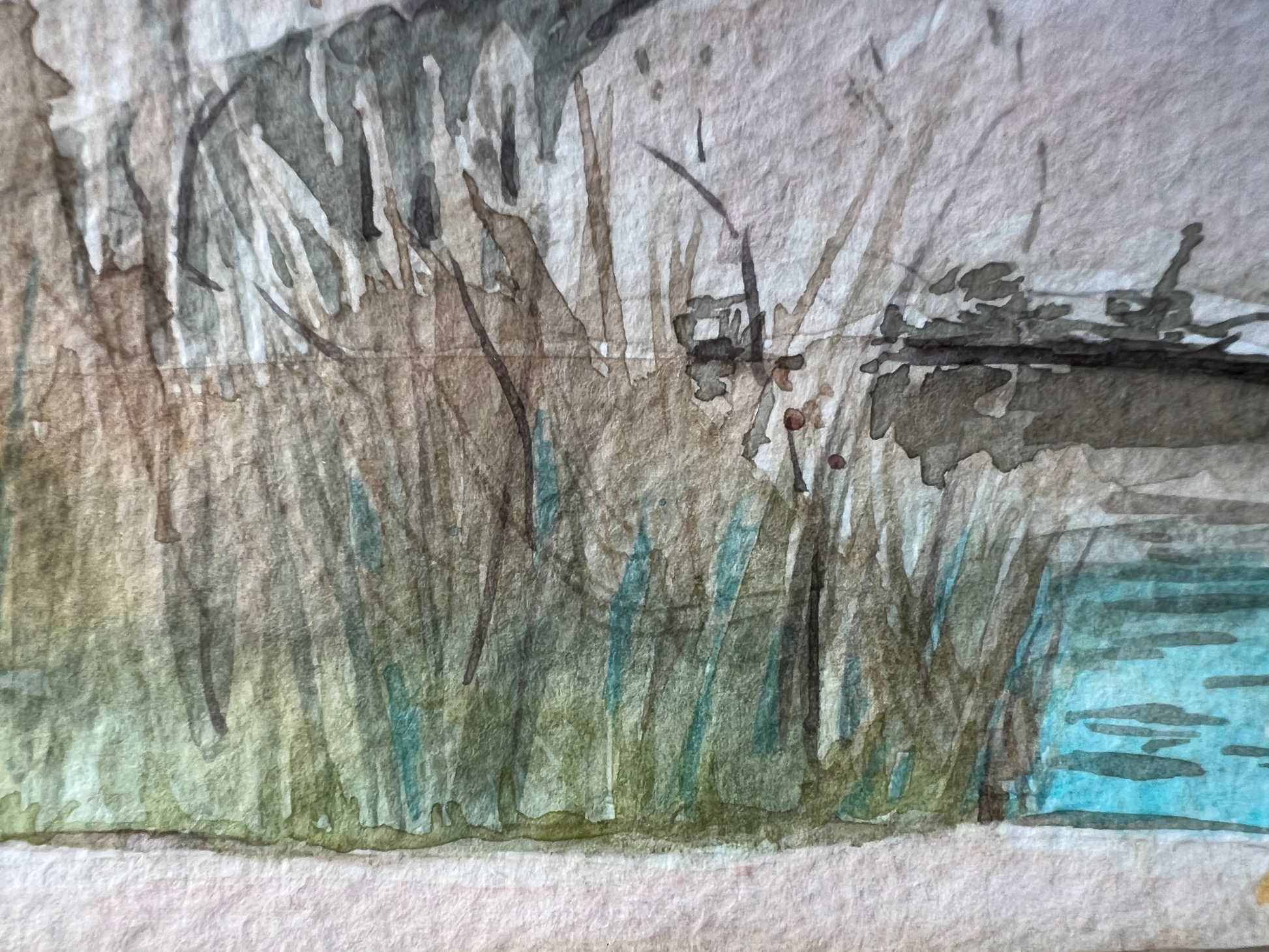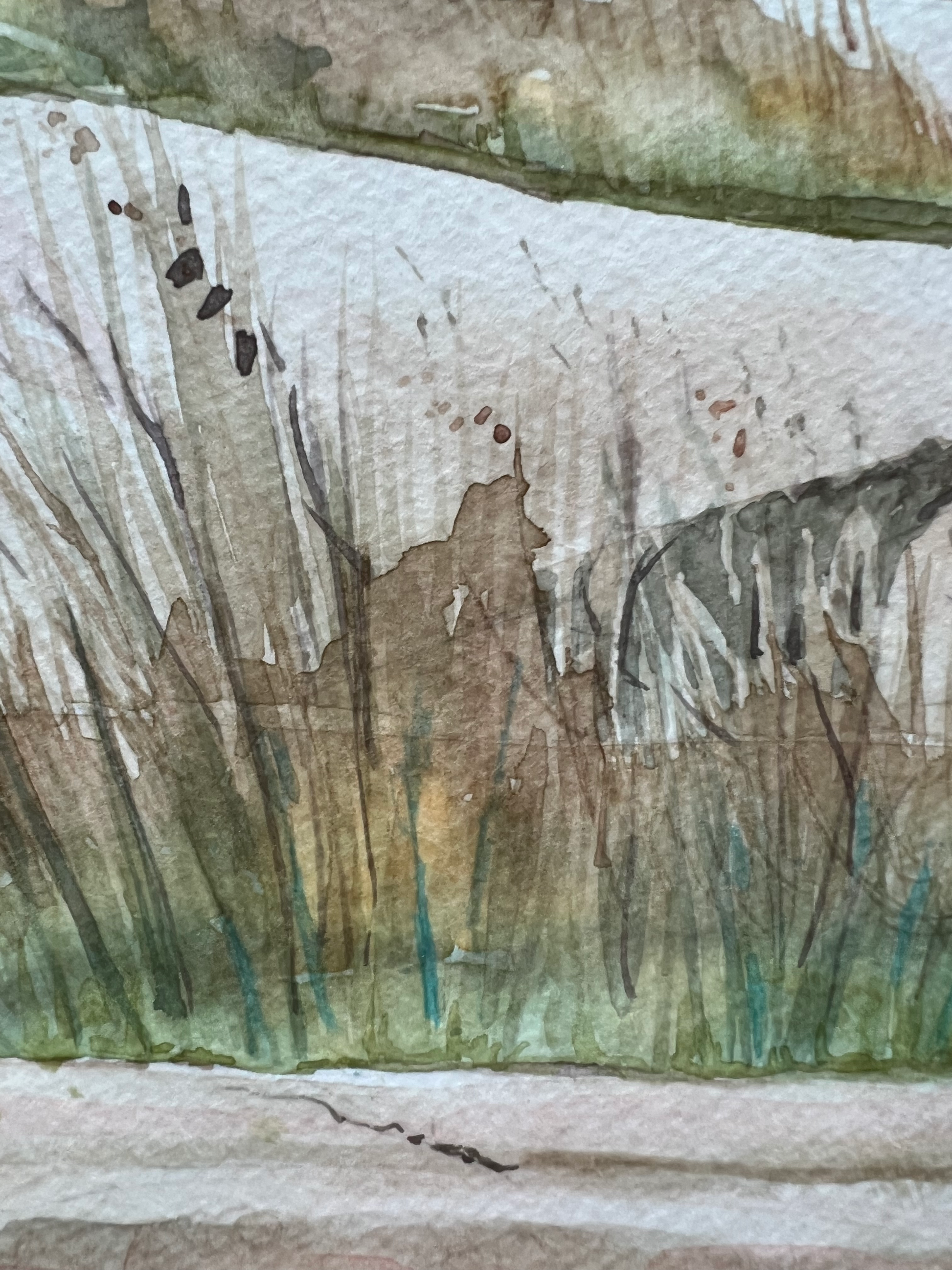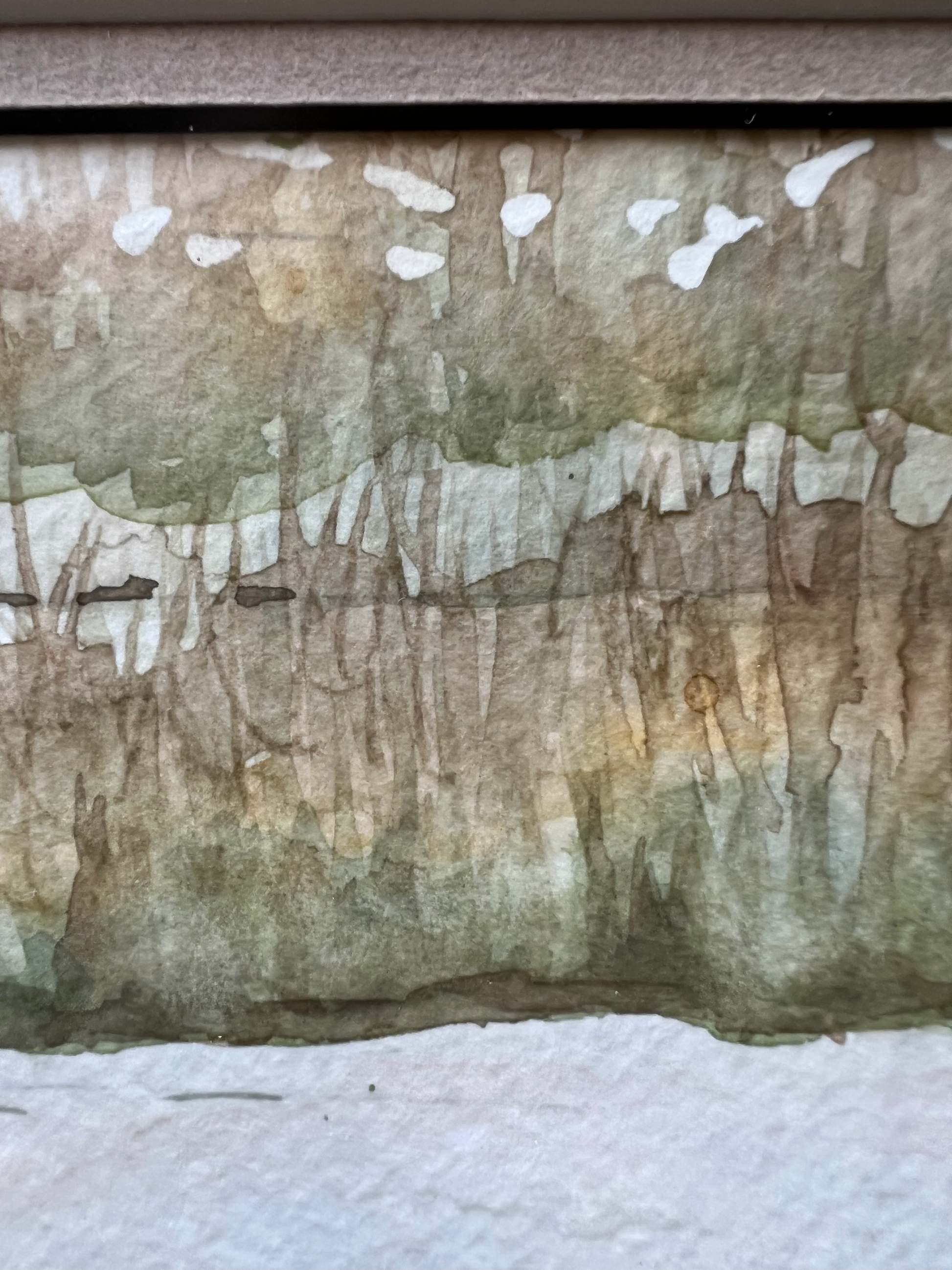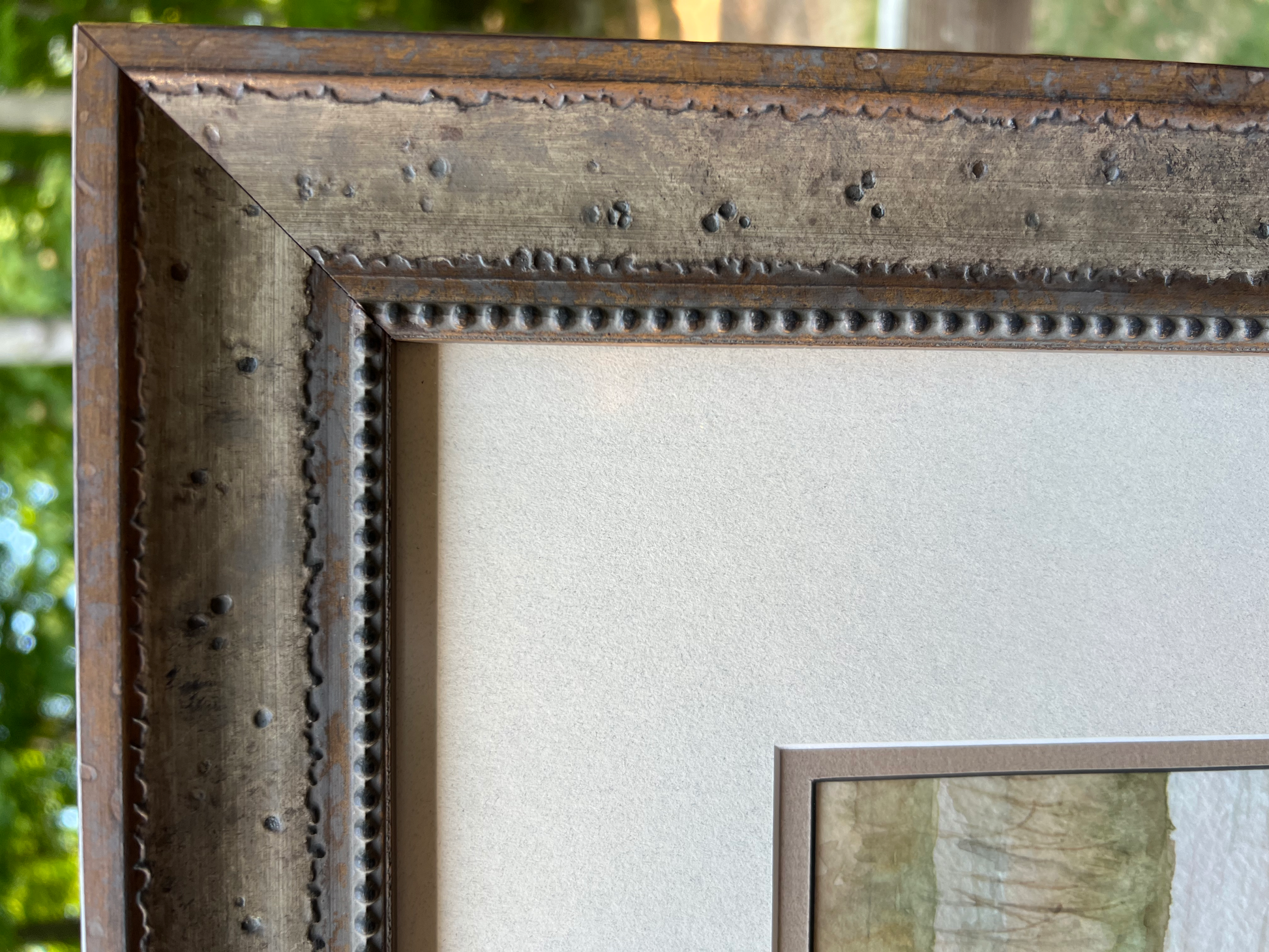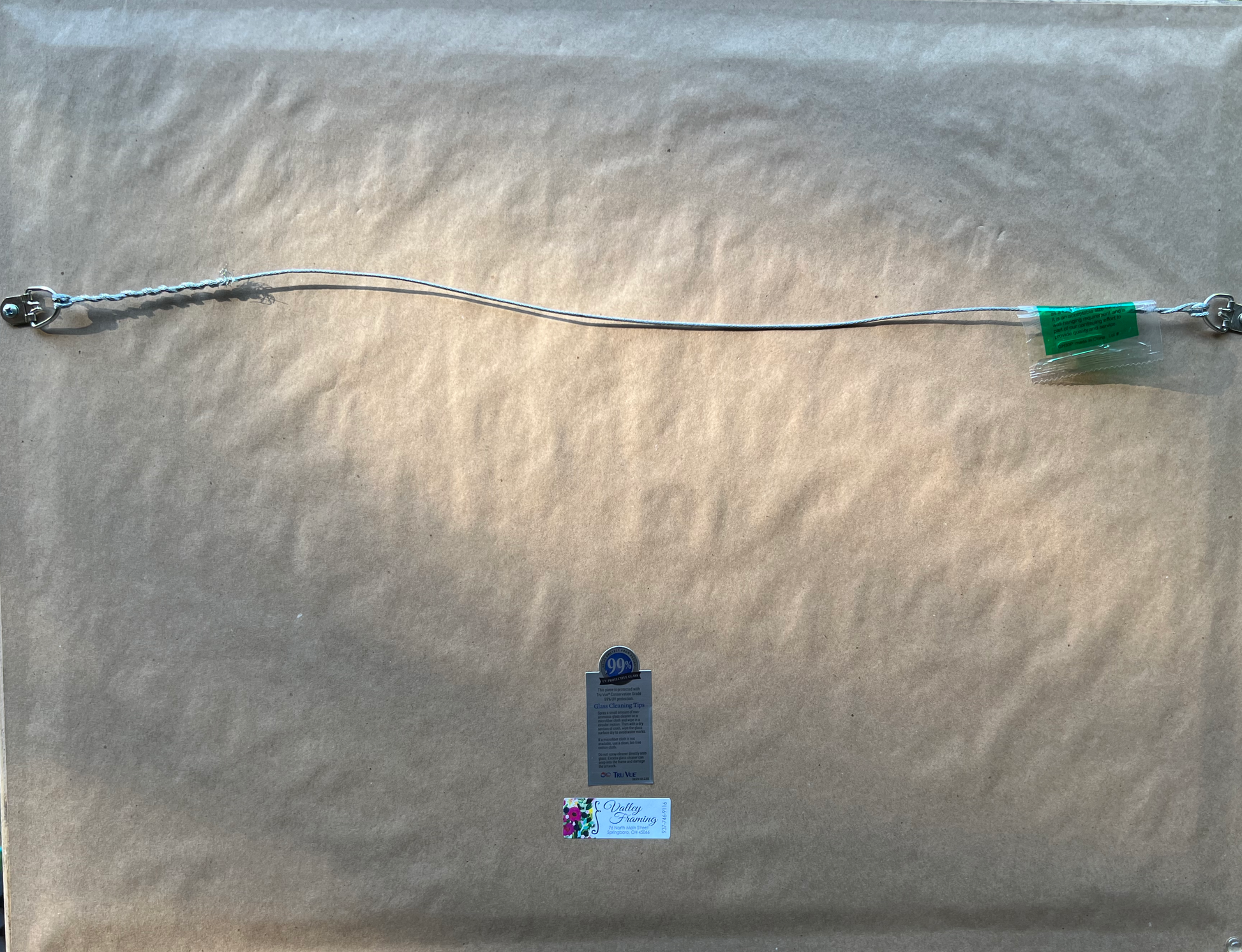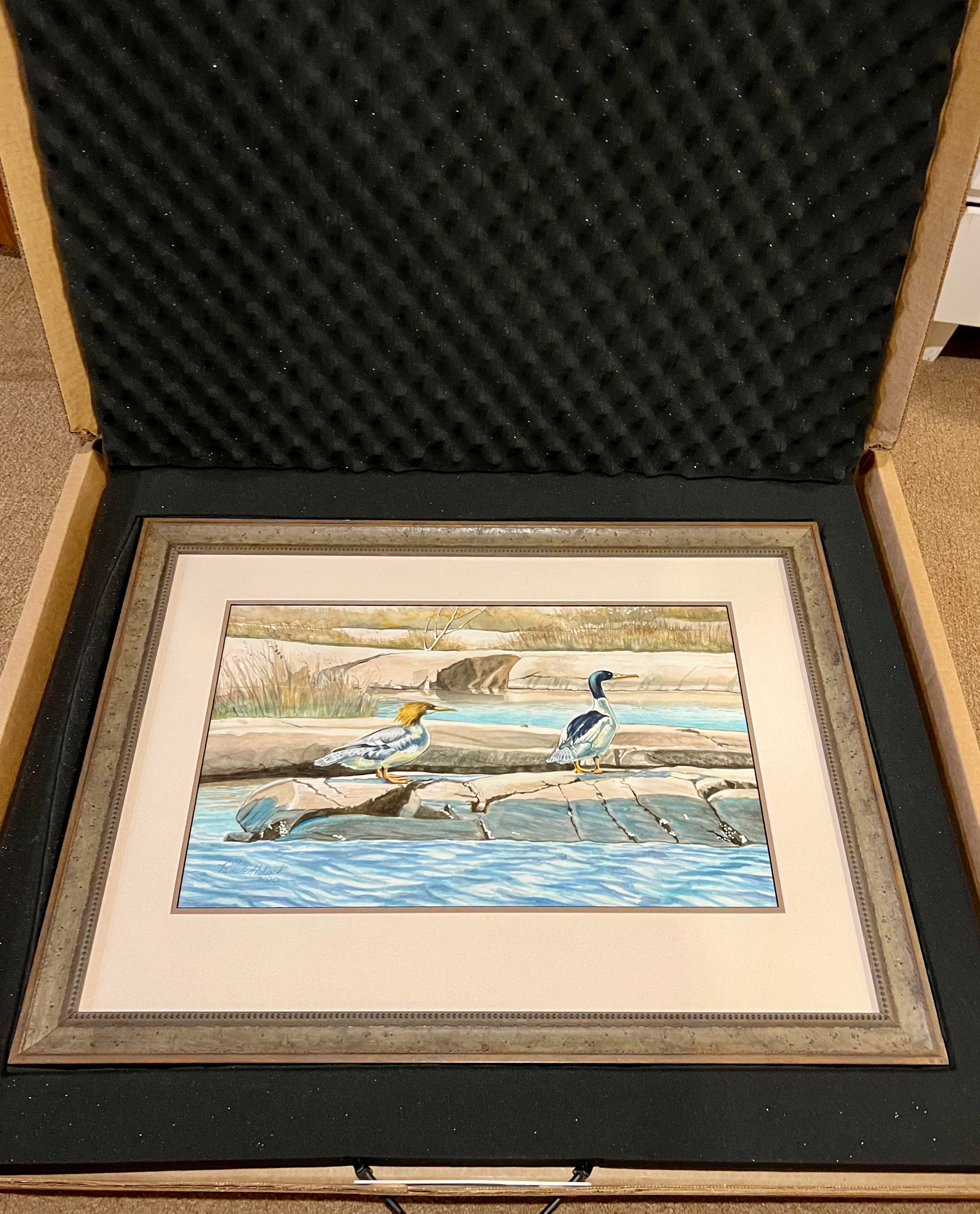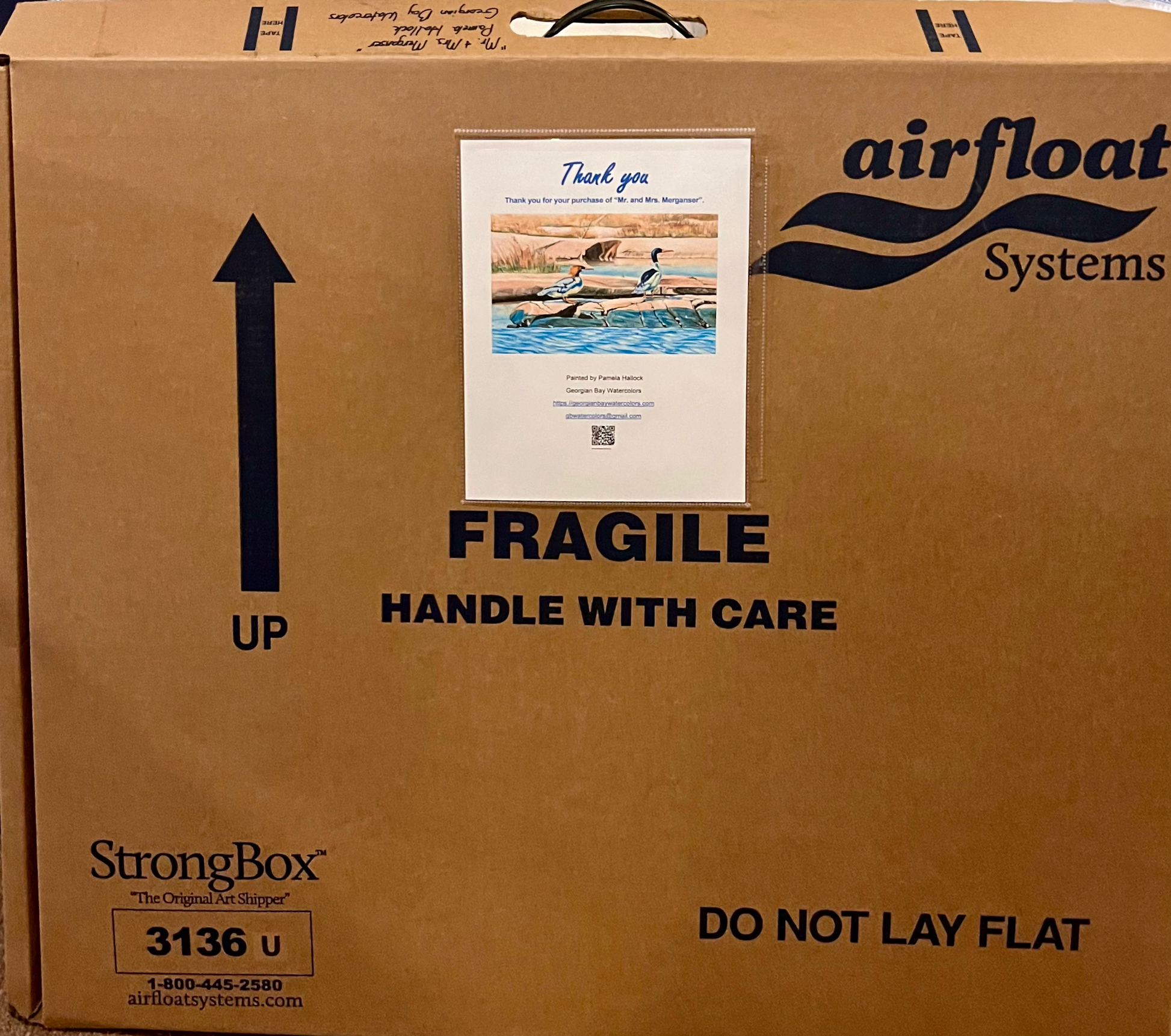 "Mr and Mrs. Merganser" Original Watercolor painting, *price available upon request*
Estimated Delivery:Dec 13 - Dec 17
This painting captures a rare moment in the remote outer shoals of Georgian Bay, a windswept and wild region of natural beauty. The male and female Merganser are spotted together on the rocks, each displaying their unique features.
The male Merganser stands tall and proud in his black and white tuxedo, creating a striking contrast against the rugged and rocky terrain. Beside him, the female Merganser exudes grace and beauty with her vibrant shock of red hair.
As you gaze upon this painting, take a moment to appreciate the beauty and complexity of the world around us. This work of art is sure to transport you to the remote and wild outer shoals of Georgian Bay, reminding you of the rare and precious moments that can be found in the unspoiled wilderness.
 Painted by Pamela Hallock from the 2020 Collection
"Mr. and Mrs Merganser" was created using all archival materials and techniques, painted on 100% cotton paper using professional grade pigments. Framed and matted with acid-free materials. Museum grade, non-glare, 100% UV protection glass.
Measurements: 31.in (78.7cm) x 24in (61cm). The painting measures 21.5 in. (54.6cm x 34.3cm).
Copyright Pamela Hallock 2020
Please email me at gbwatercolors@gmail.com for inquiries