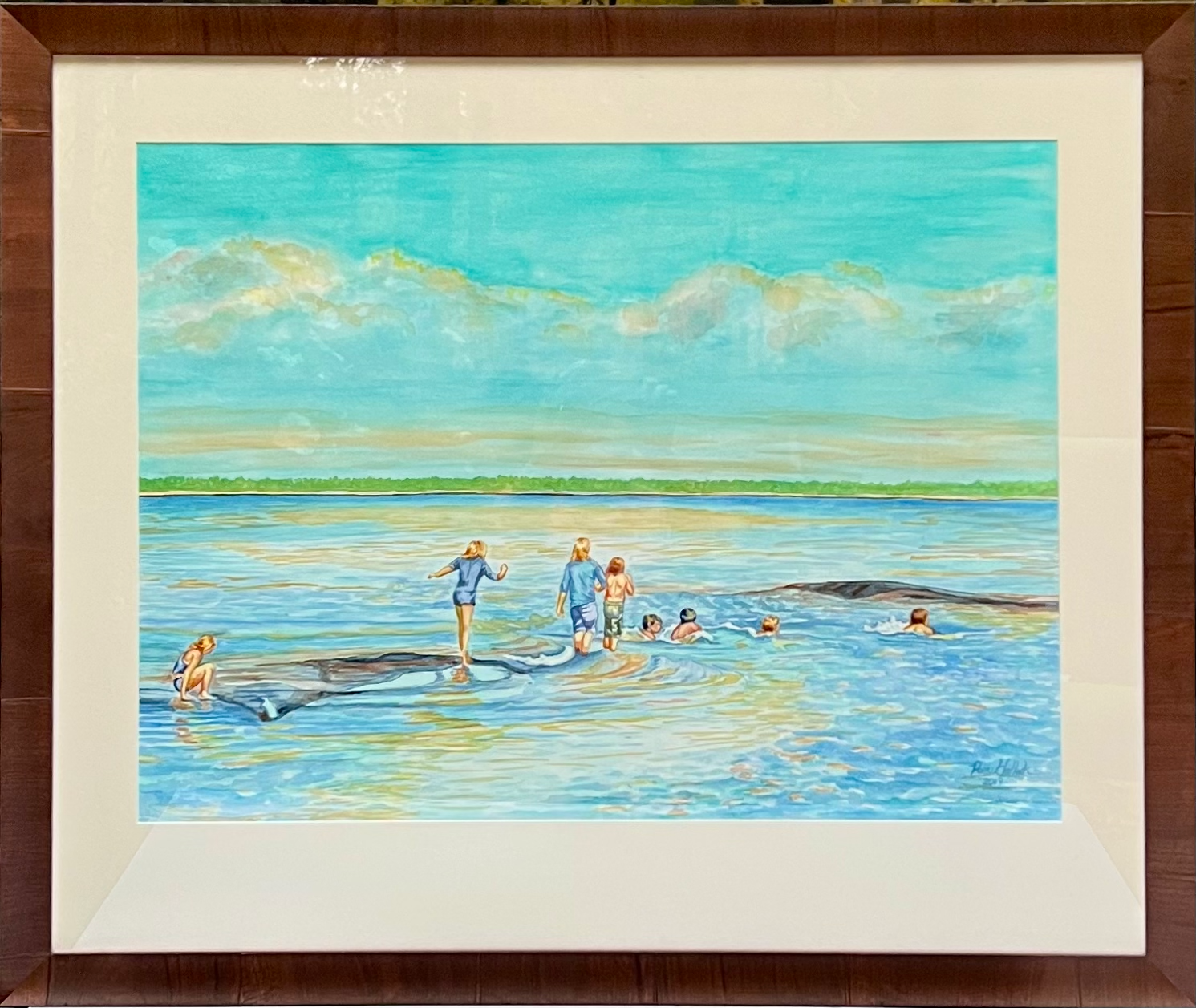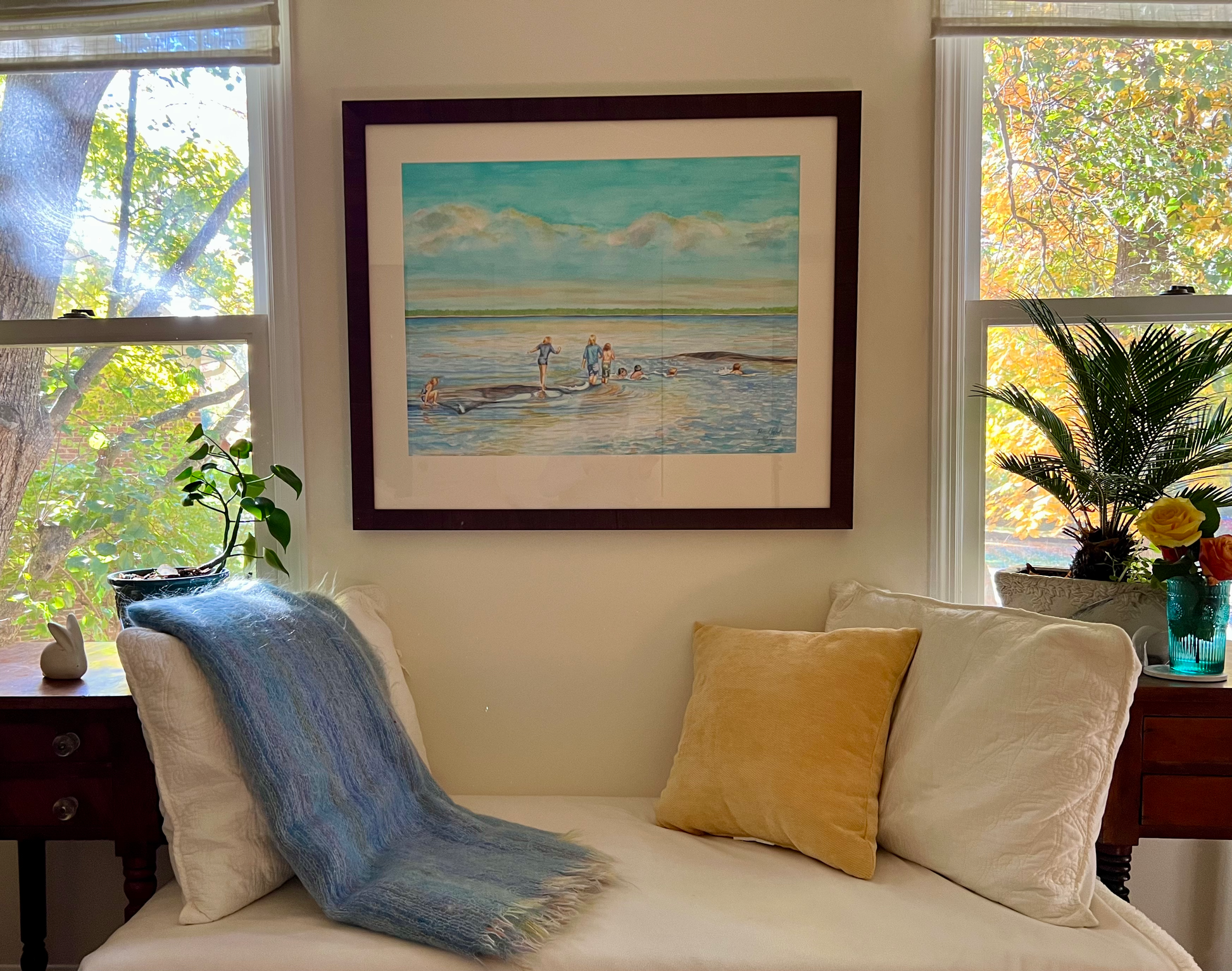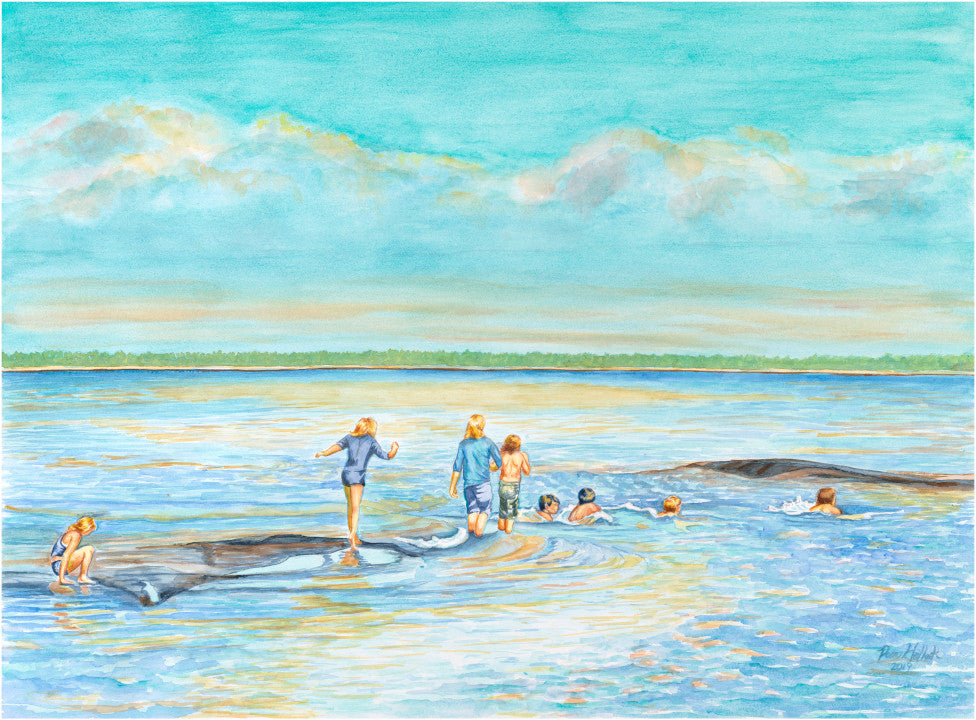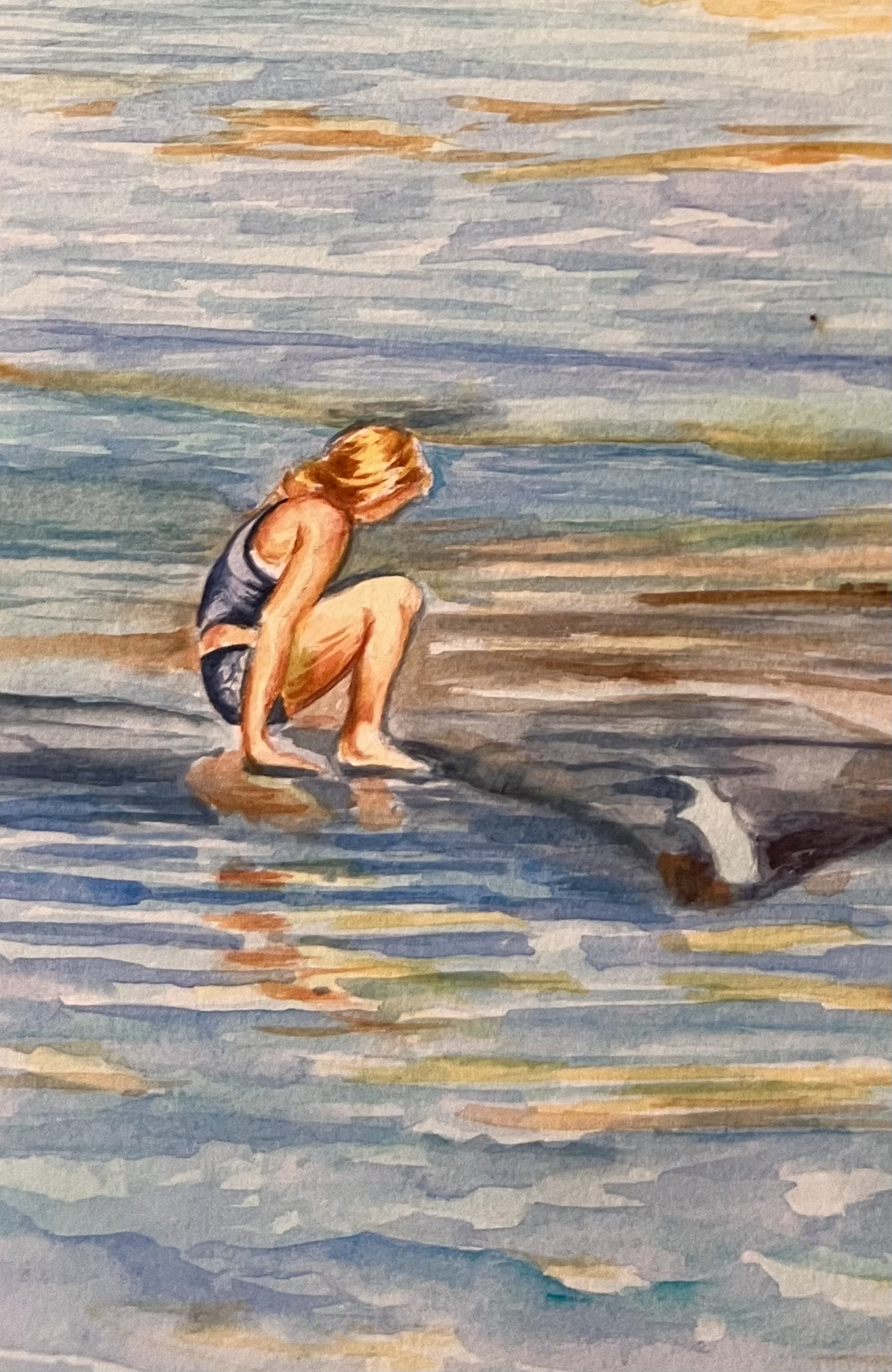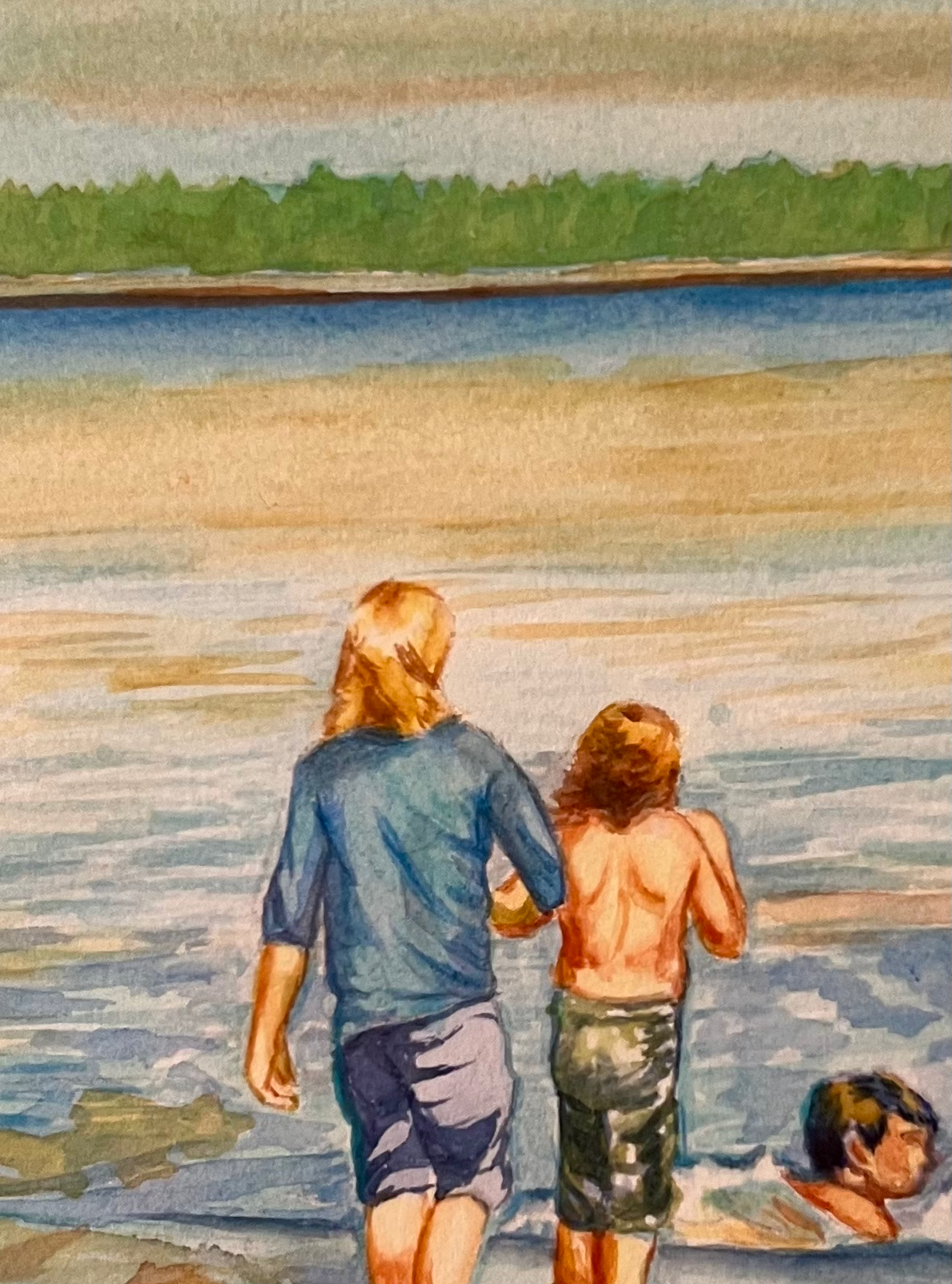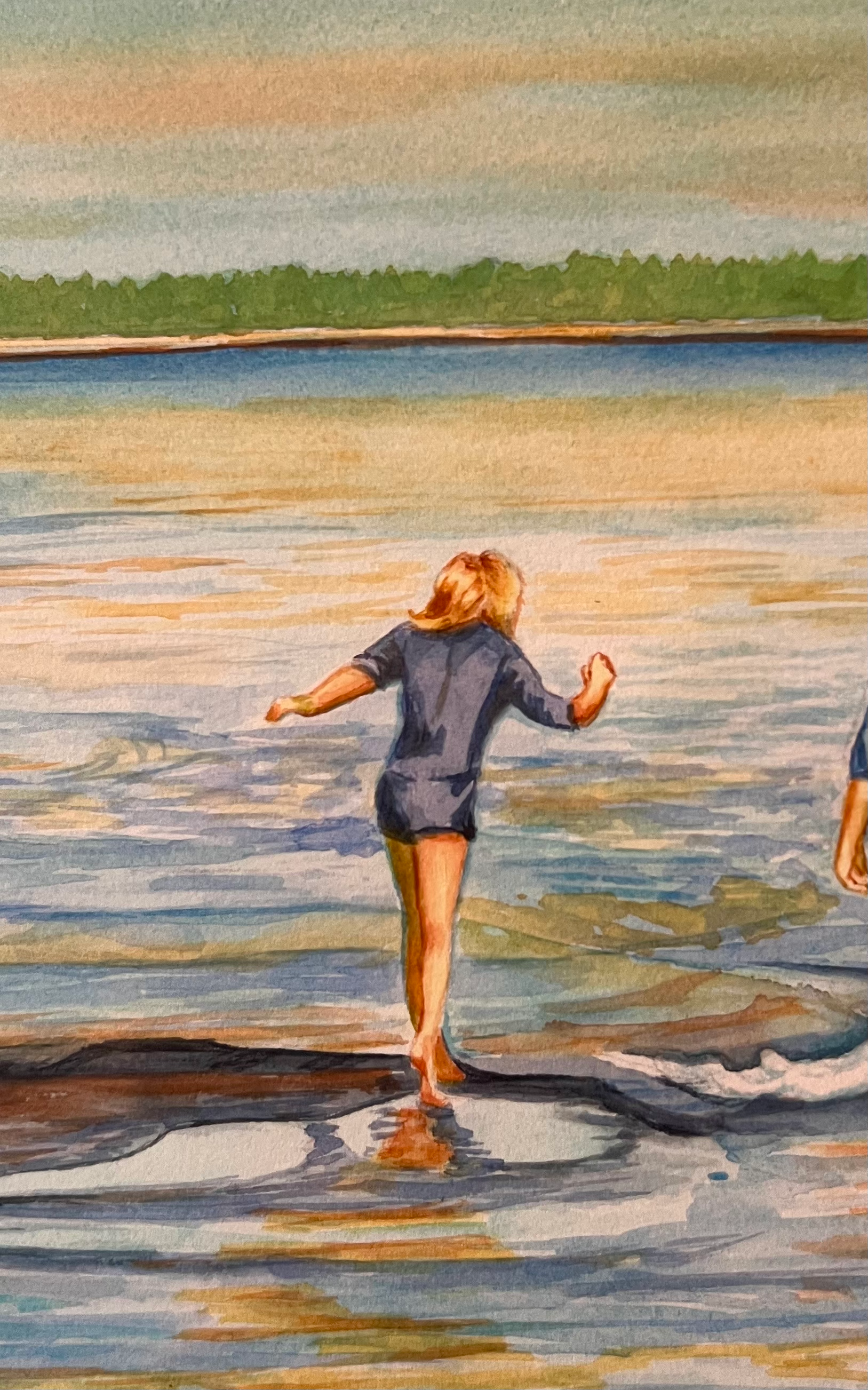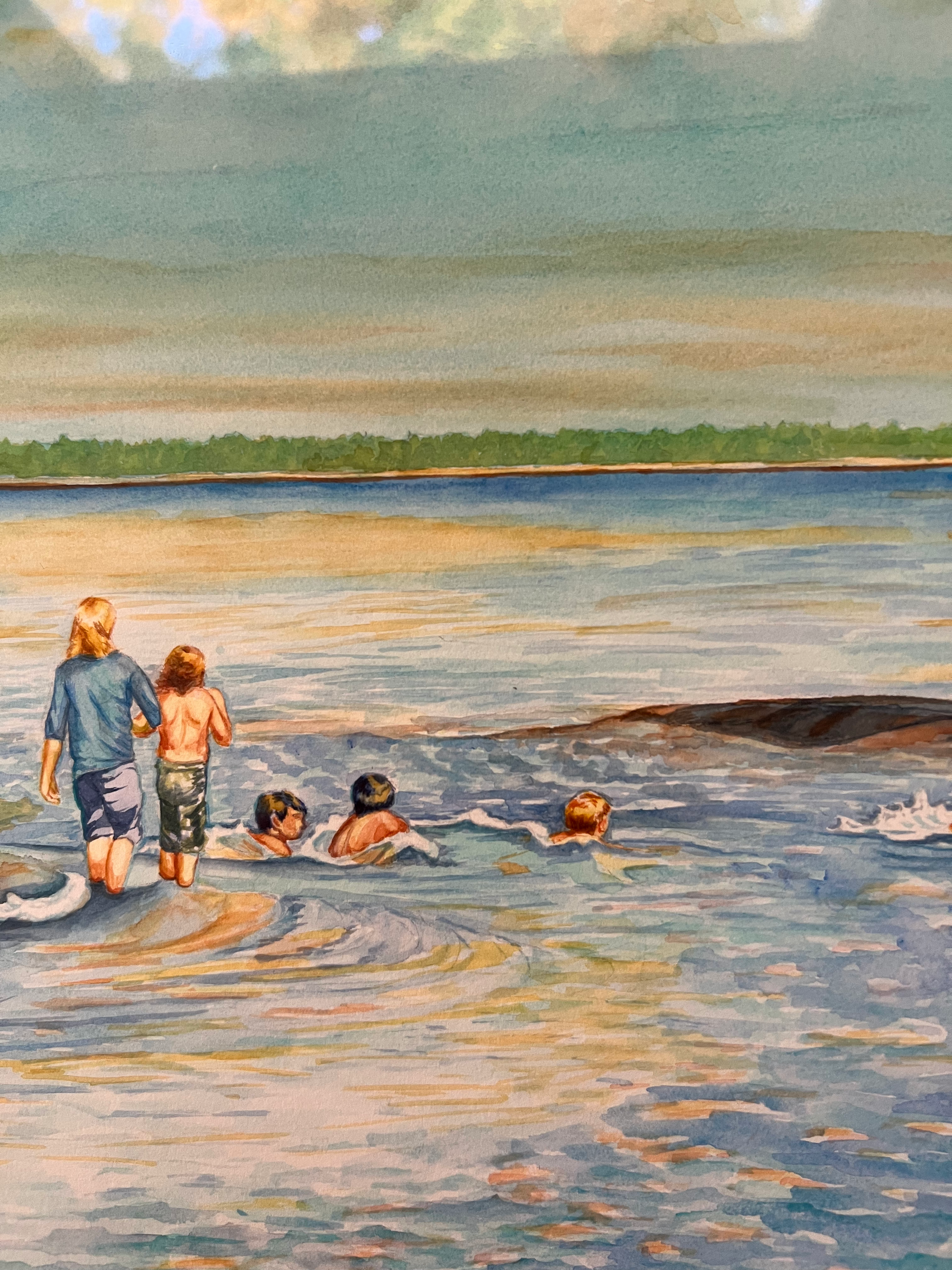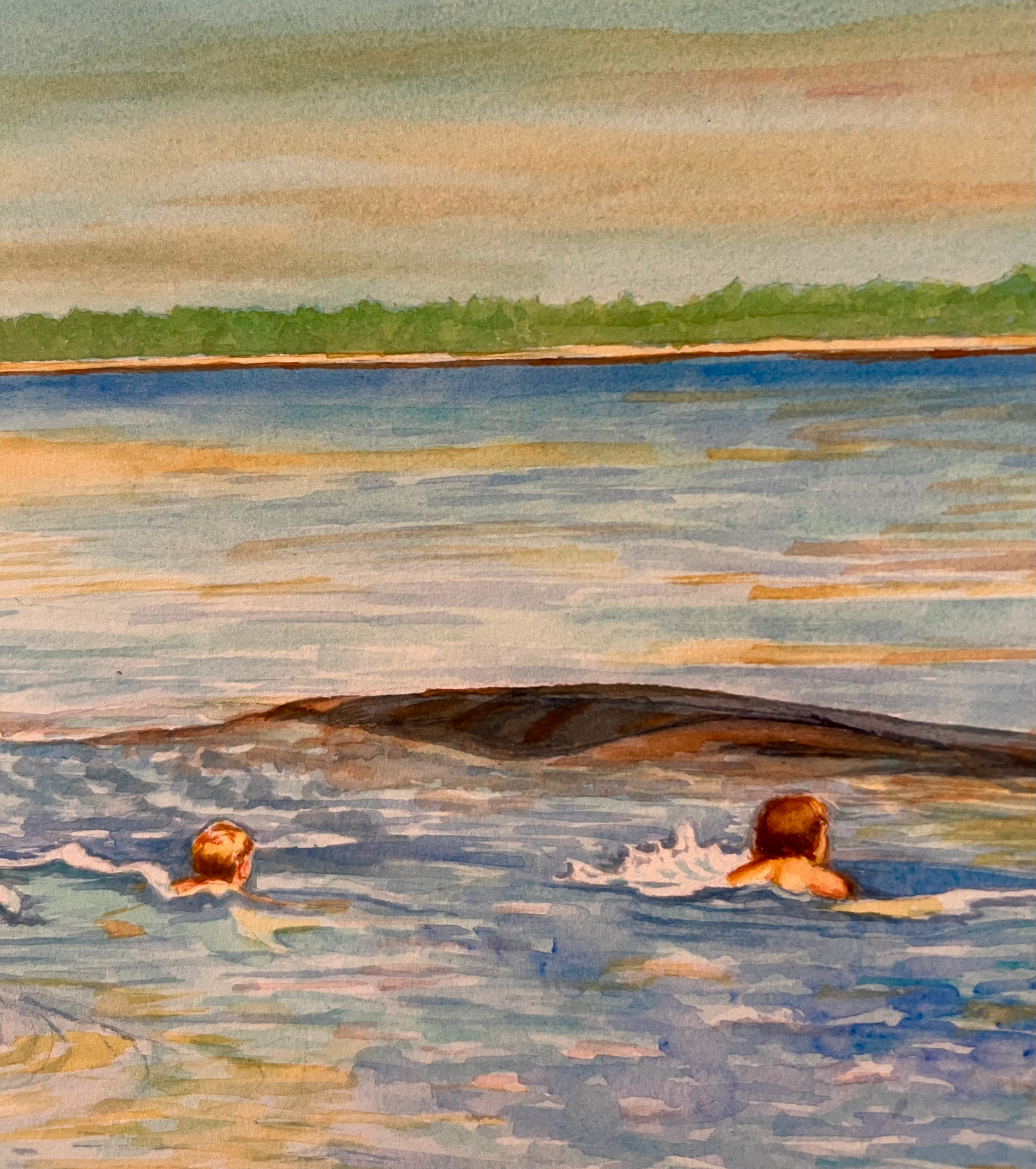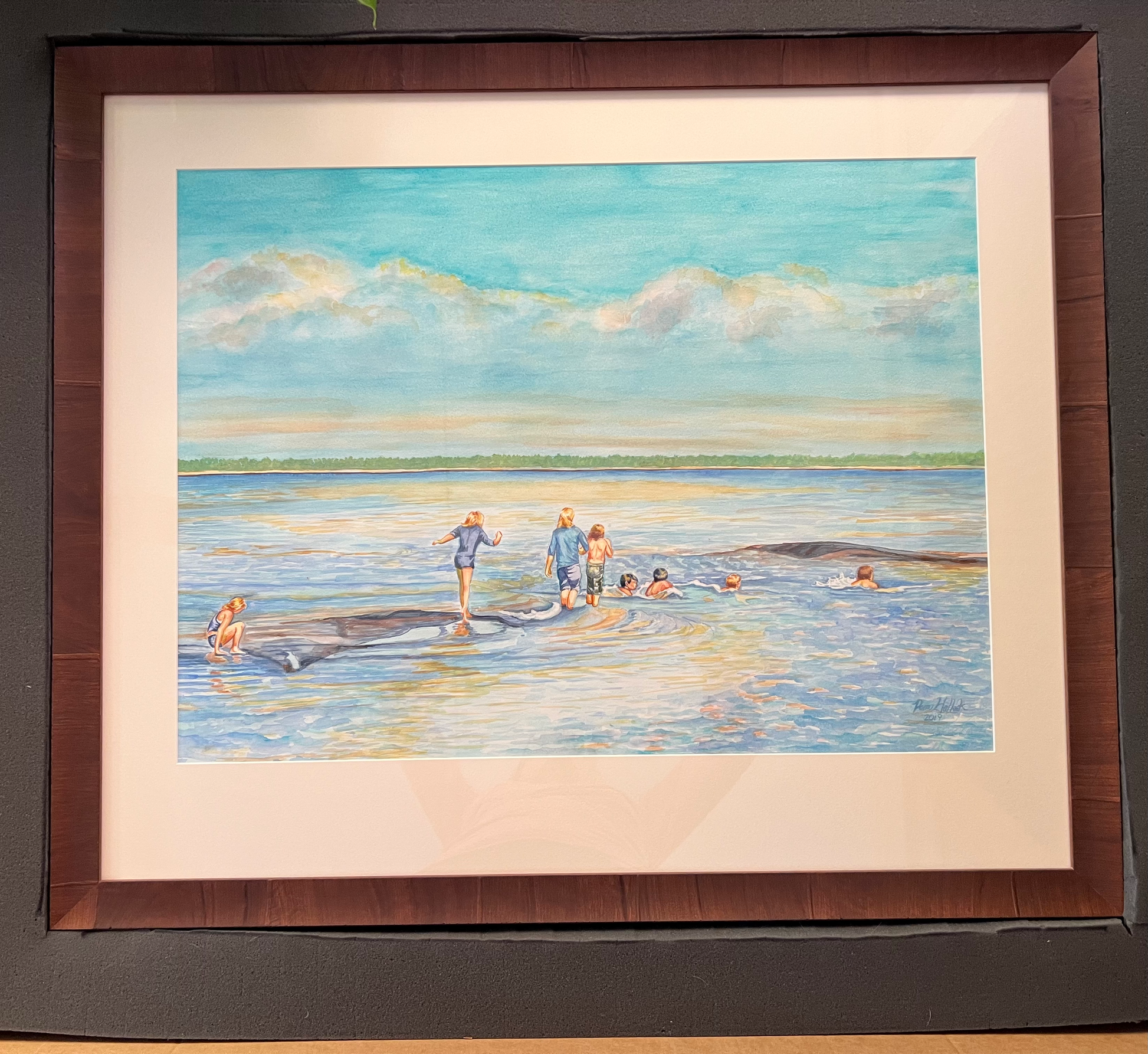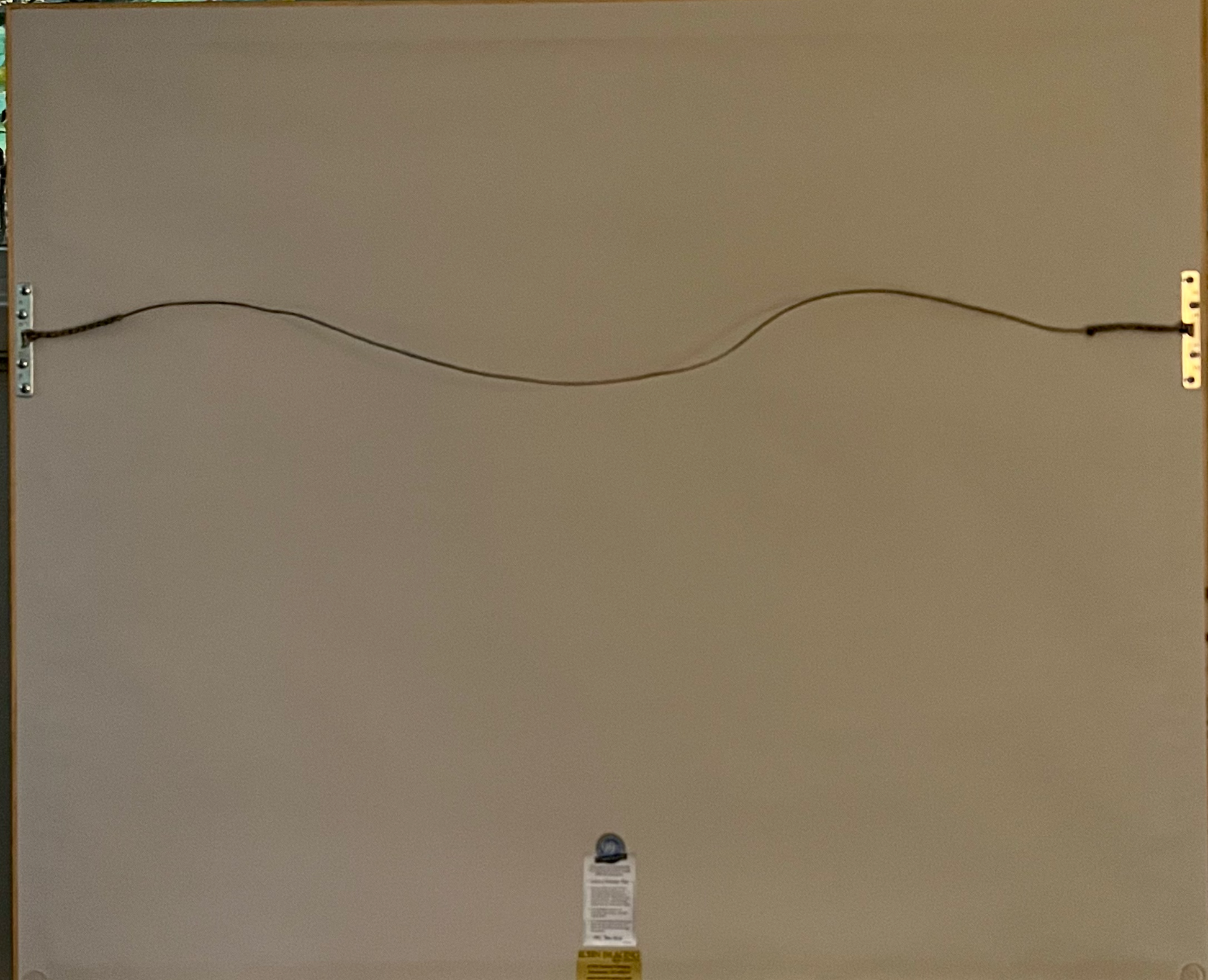 "Shoal Hopping" Original Watercolor Painting, *price available upon request*
Estimated Delivery:Dec 13 - Dec 17
In this fun painting, we see a group of friends and family having a fun-filled day on the outer shoals of Georgian Bay, with an endless horizon and isles of pine in the distance. They are happily swimming from one shoal to another, enjoying the crystal-clear water and the warm sun on their faces. The smooth pink granite shoals and clear blue sky make for a stunning backdrop to their joyful play.
Shoal hopping is a beloved pastime for those who visit the area, and the painting perfectly captures the carefree spirit of this experience. 
Painted by Pamela Hallock from the 2019 Collection.
"Shoal Hopping" was created using all archival materials and techniques, painted on 100% cotton paper using professional grade pigments. Framed and matted with acid-free materials.Museum grade, non-glare, 100% UV protection glass.
Measurements: 36.5in (92.7cm) x 30.75in (78.11cm). 
The frame is solid wood, medium warm walnut in color.
Copyright Pamela Hallock 2019
Paintings shipped in air float boxes